Compact, lightweight, easy to use
🔥For multiple types of fires
Including electrical, cooking oil, textiles, petrol/diesel, paper/card, motor oil, and bio-ethanol
🔋Extinguishes dangerous Lithium-Ion battery fires
The battery technology found in phones, laptops, e-scooters and more
⚠️Keep one anywhere a fire might start
Fits comfortably in the kitchen, car, caravan, campervan or camping
The StaySafe All-in-1 Fire Extinguisher
Wherever a fire might start – extinguish it in seconds
WATCH IT IN ACTION
An extinguisher that's built to tackle MULTIPLE types of fire, in seconds.
Effective on a wide range of fire types.
Including: Electrical, lithium-ion batteries, petrol/diesel, cooking oil, bio-ethanol, paper/card, textiles, and motor oil.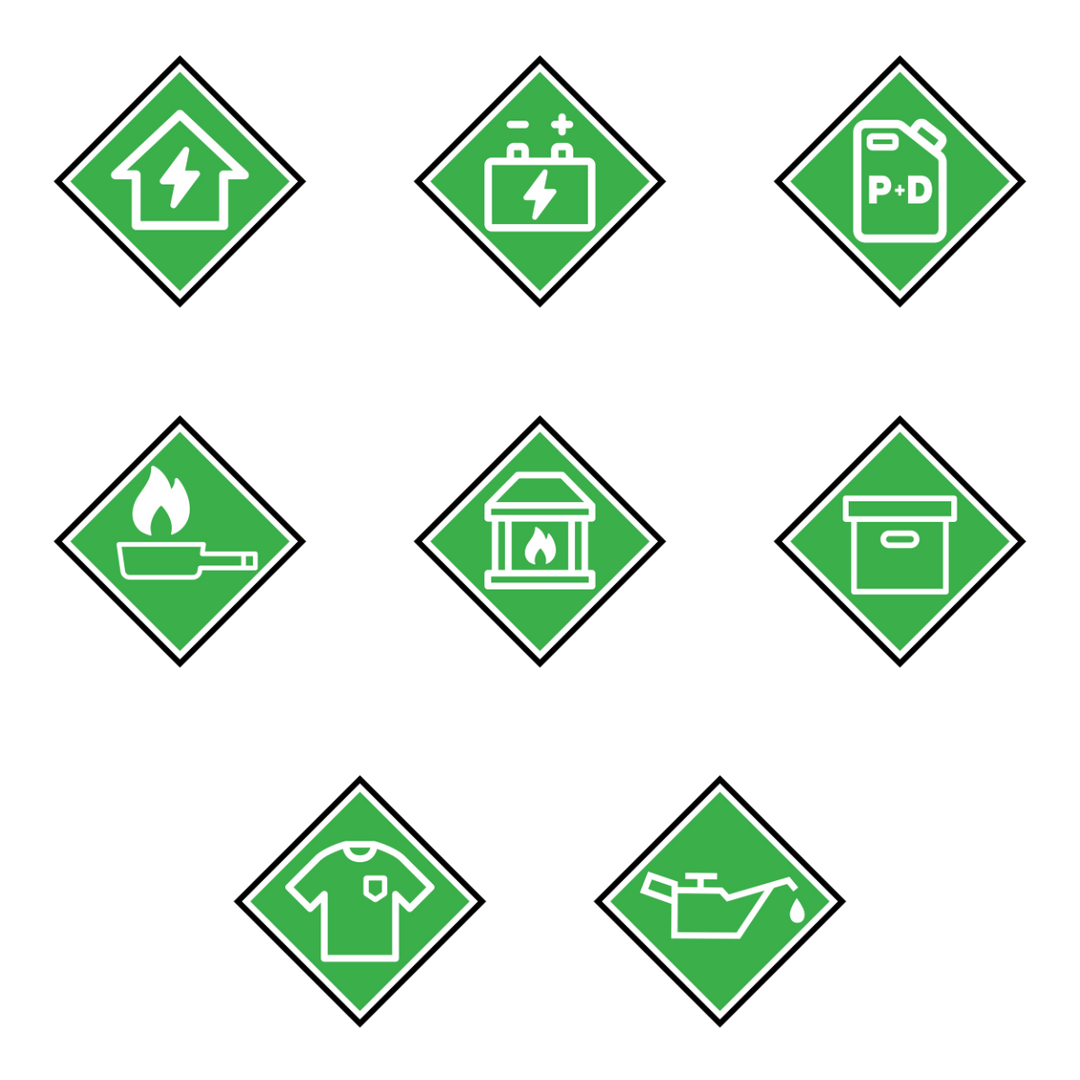 A real customer with a real story.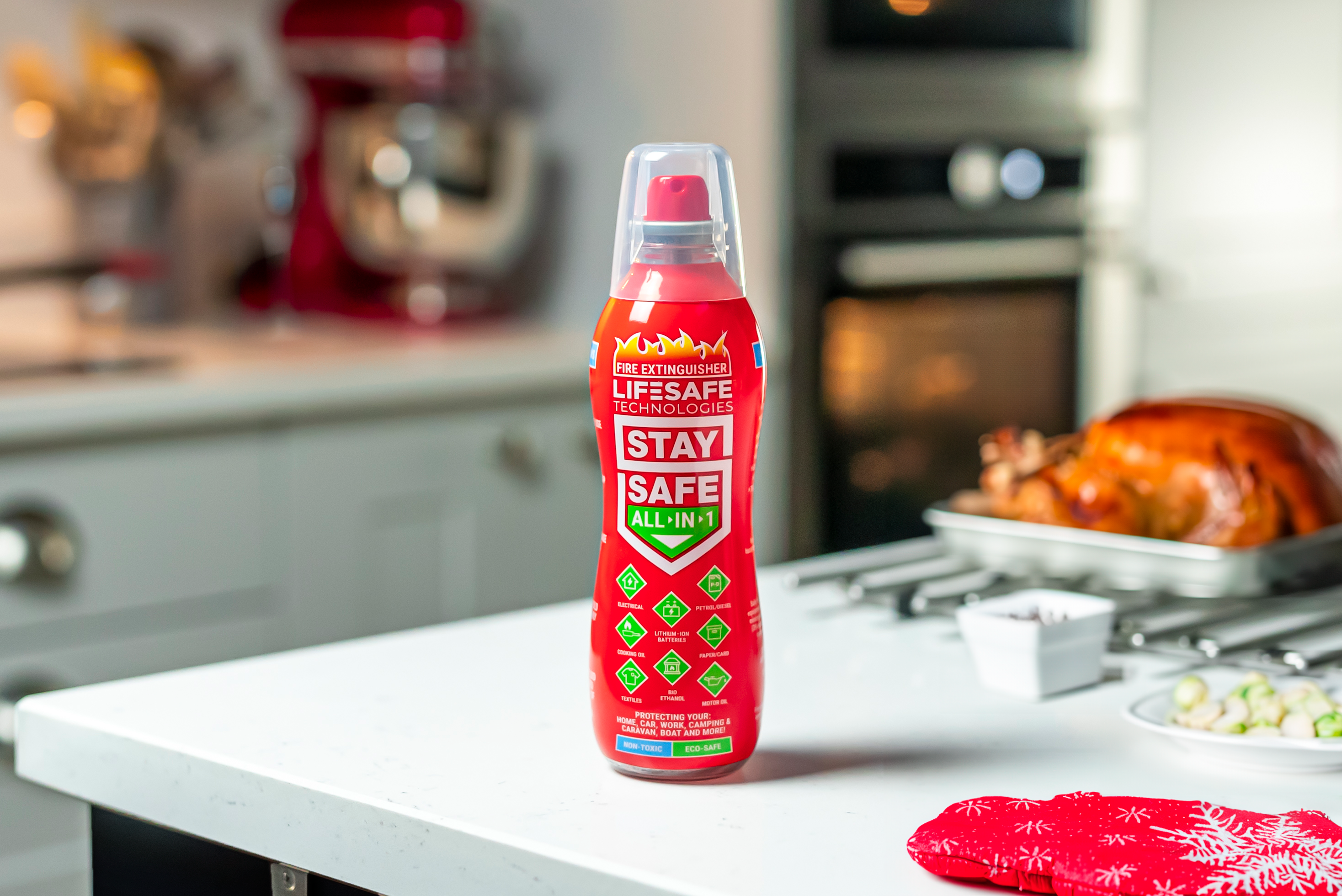 In the home
StaySafe All-in-1 is compact - so store one anywhere in your home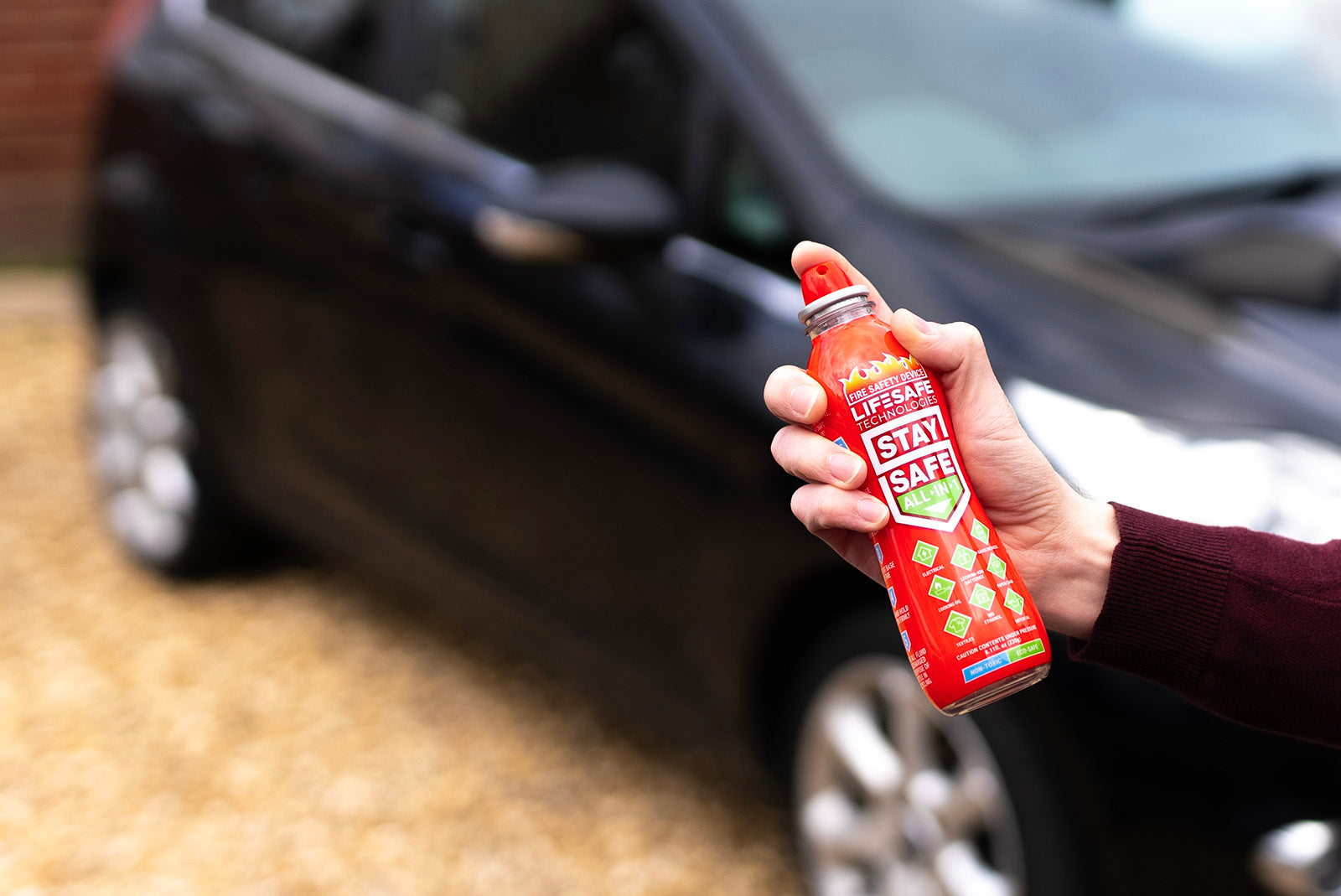 In the car
In glove compartments, cup holders and door pockets, have a StaySafe All-in-1 ready to use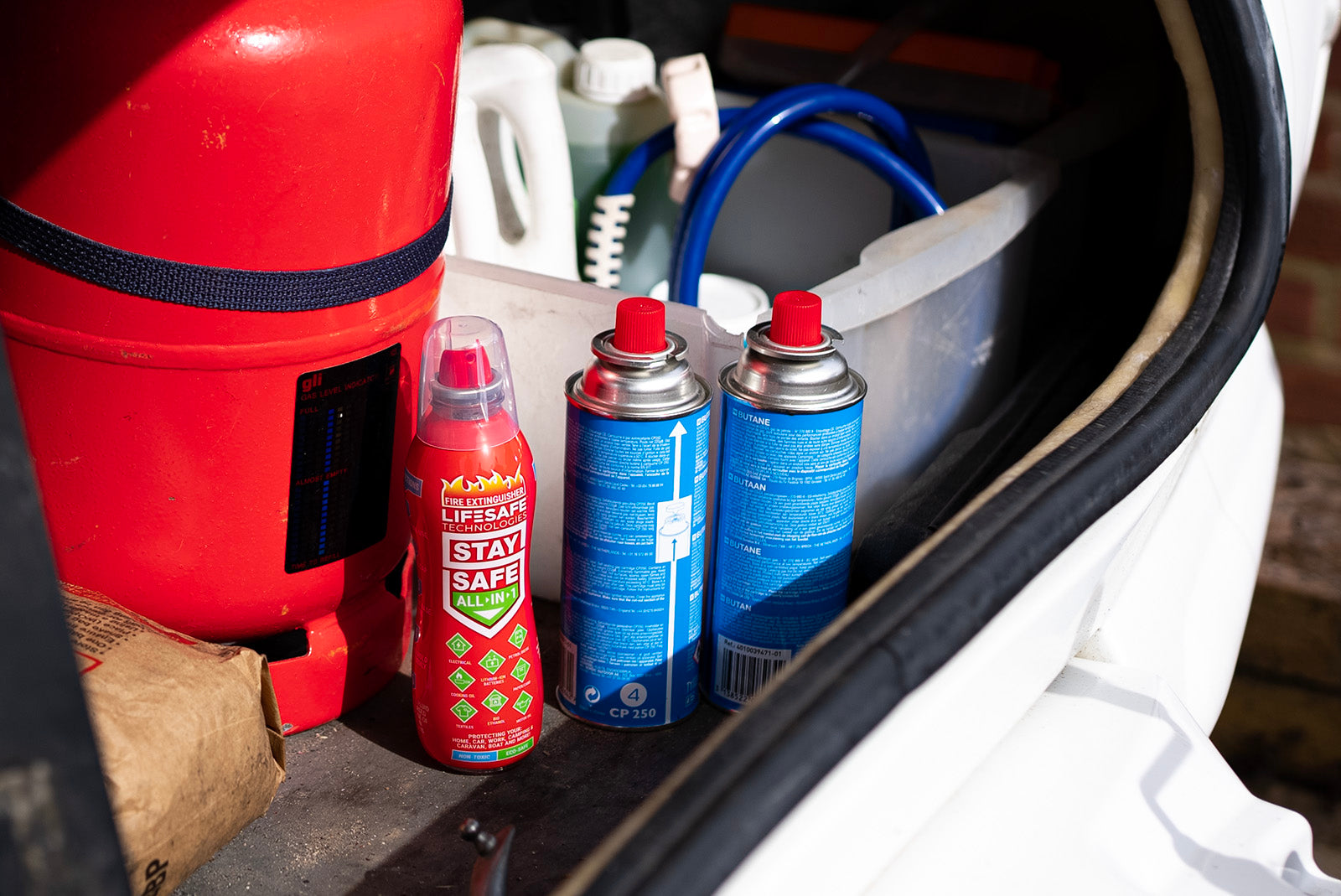 Camping & caravanning
It's portable and lightweight – put one in your tent bag or caravan/campervan cupboard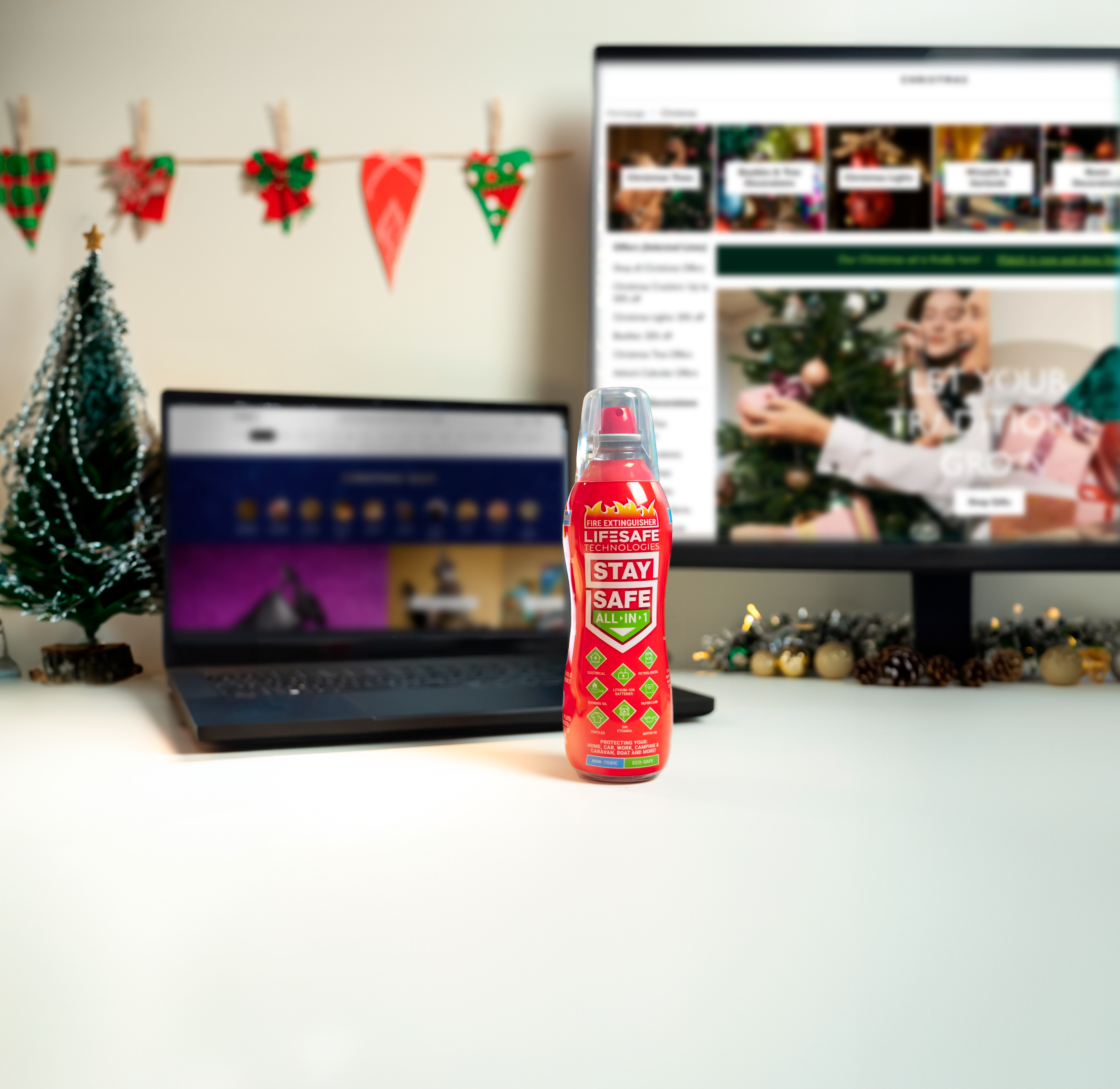 In the workplace
Dangerous electrical and lithium battery fires need to be tackled carefully. StaySafe All-in-1 has your back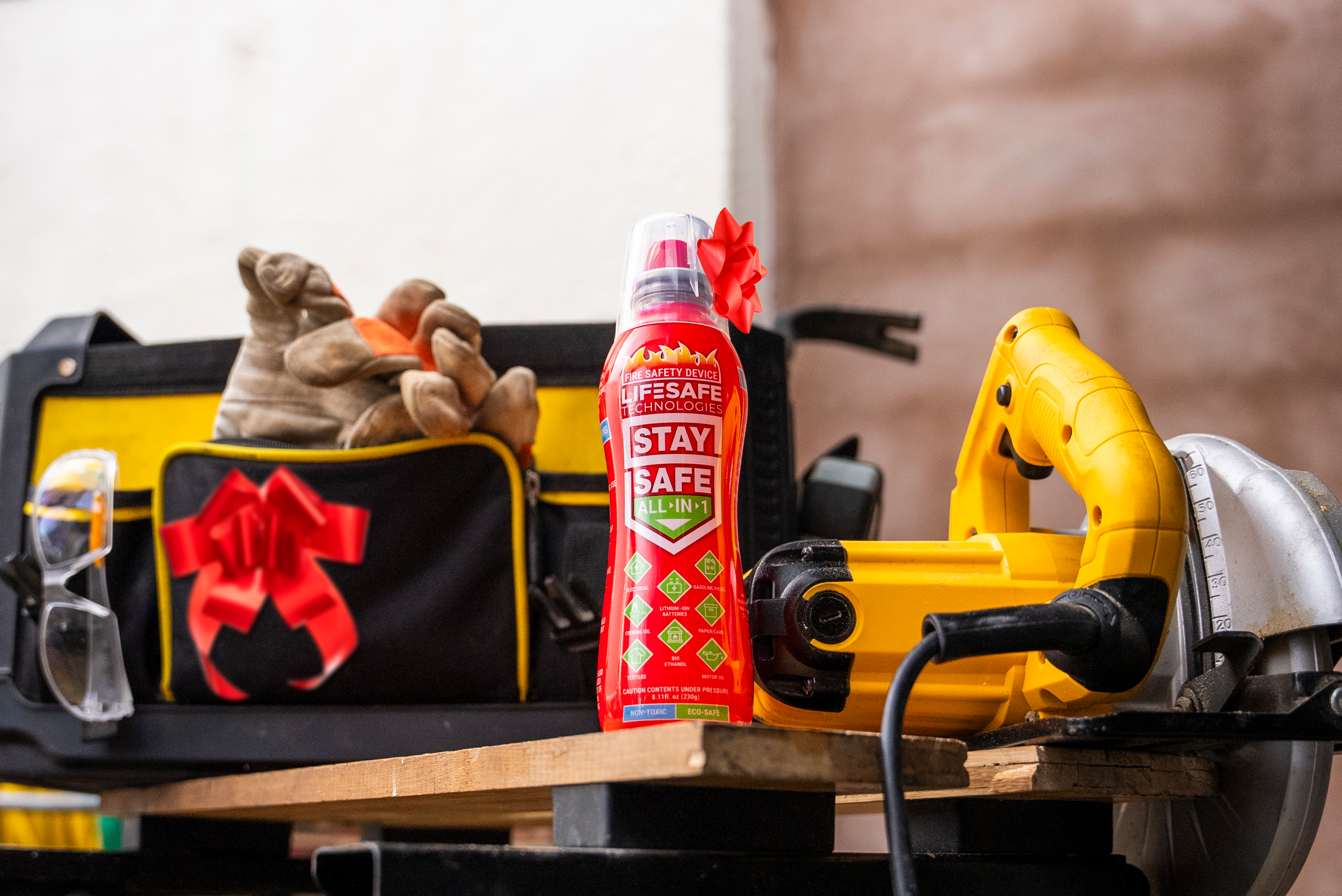 For DIY
Don't let that passion project become a disaster. Small enough for most toolboxes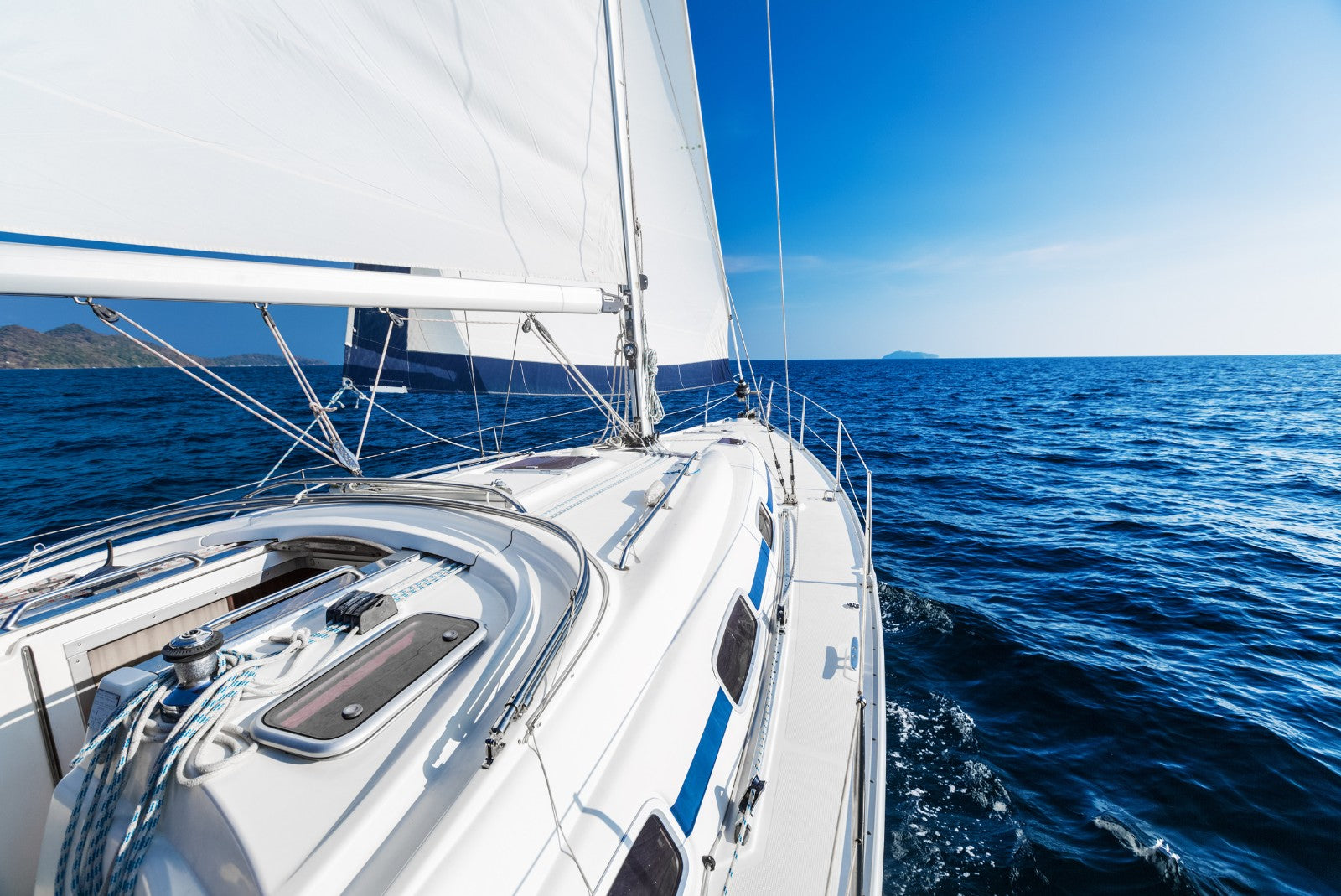 Boating & marine use
When you're out at sea, you can trust in an extinguisher that tackles all types of fire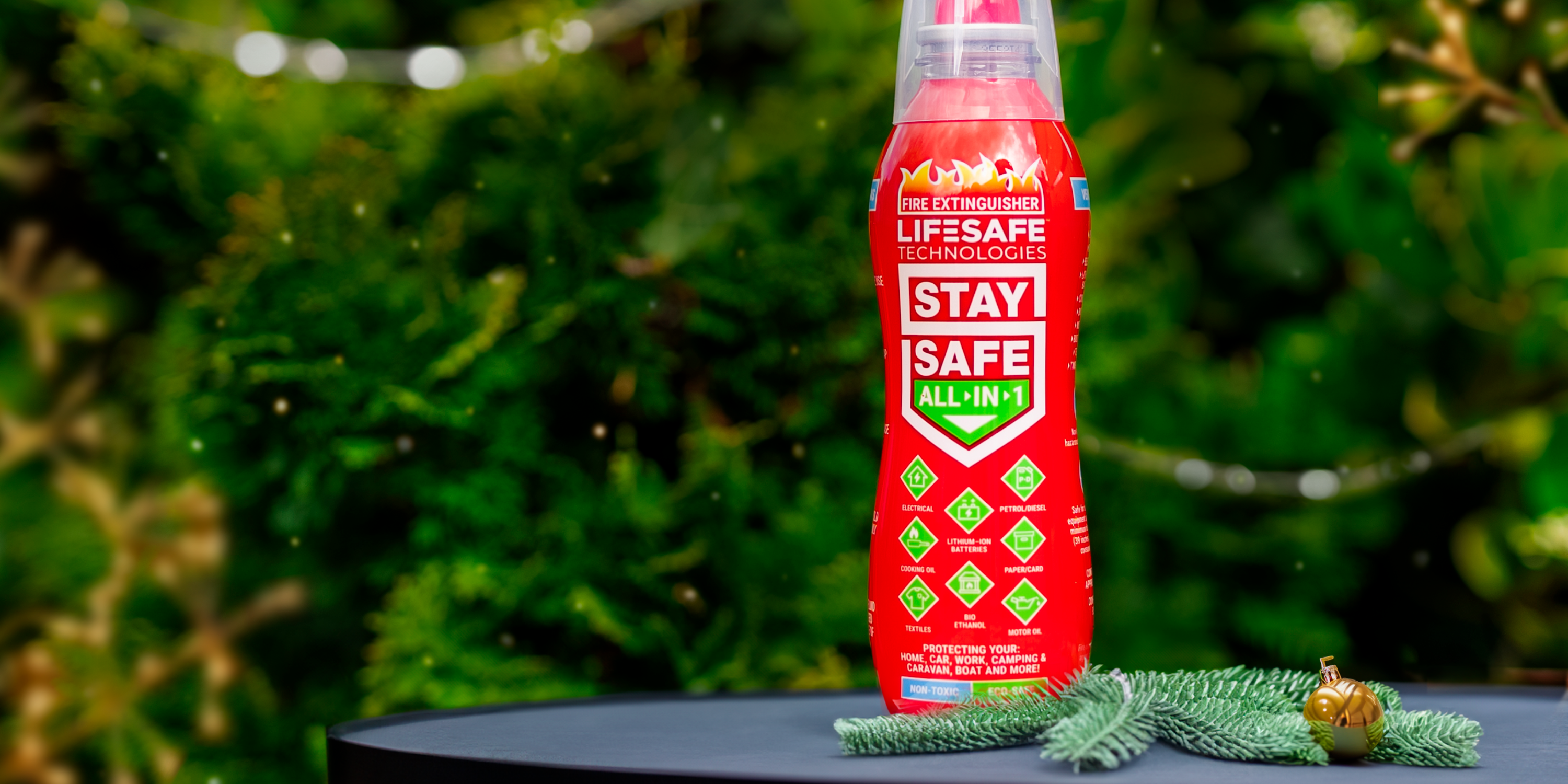 Non-toxic, non-hazardous, eco-friendly
One of the most eco-friendly extinguishing solutions available. No toxic residue left behind, and less waste to clean up.
How to use the StaySafe All-in-1 Fire Extinguisher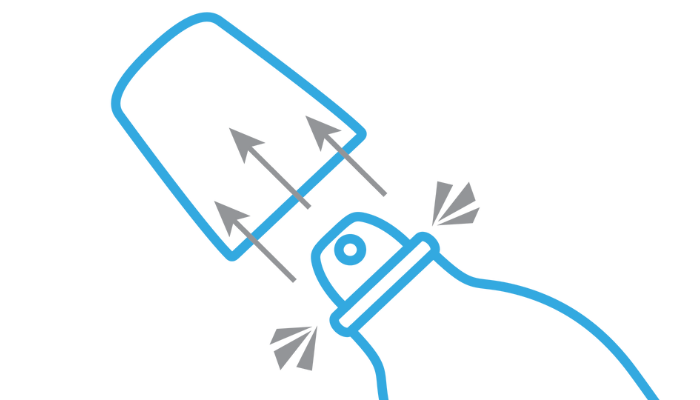 STEP 1:
Simply pull the cap off the StaySafe All-in-1.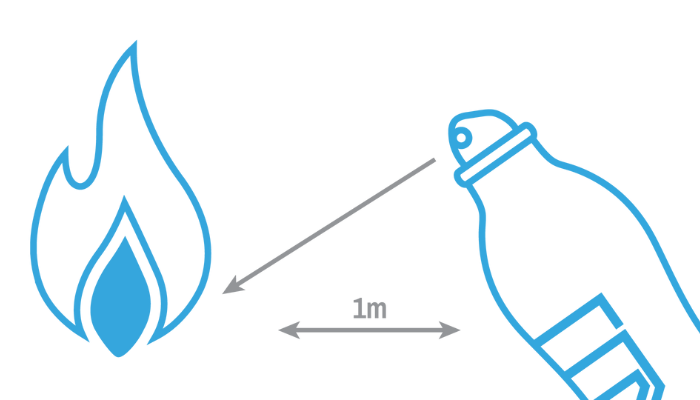 STEP 2:
Point at the base of the fire, try to stay at least 1 metre from the fire.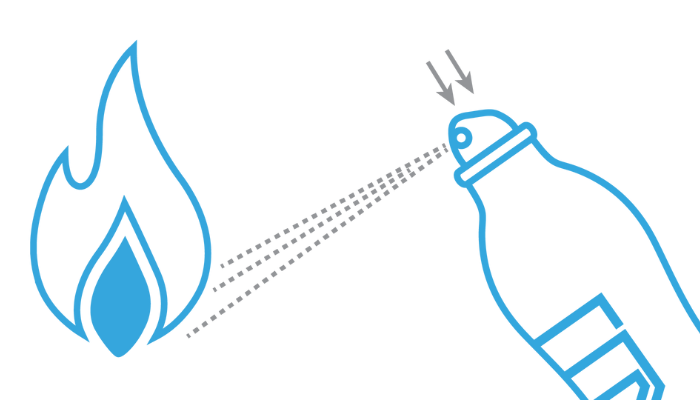 STEP 3:
Press nozzle to spray. The unit will discharge a direct stream of fluid.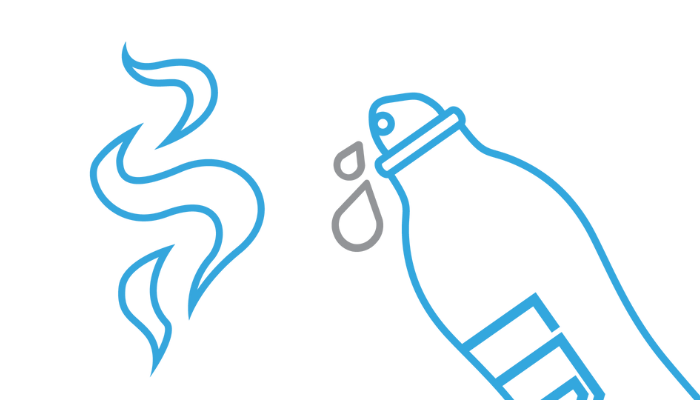 STEP 4:
The fire will likely extinguish in just a few seconds, but spray until all fluid is discharged.
Tackles even more fire types.
We've built on our best-selling StaySafe 5-in-1 Fire Extinguisher and created the next generation StaySafe All-in-1.
The best just got BETTER.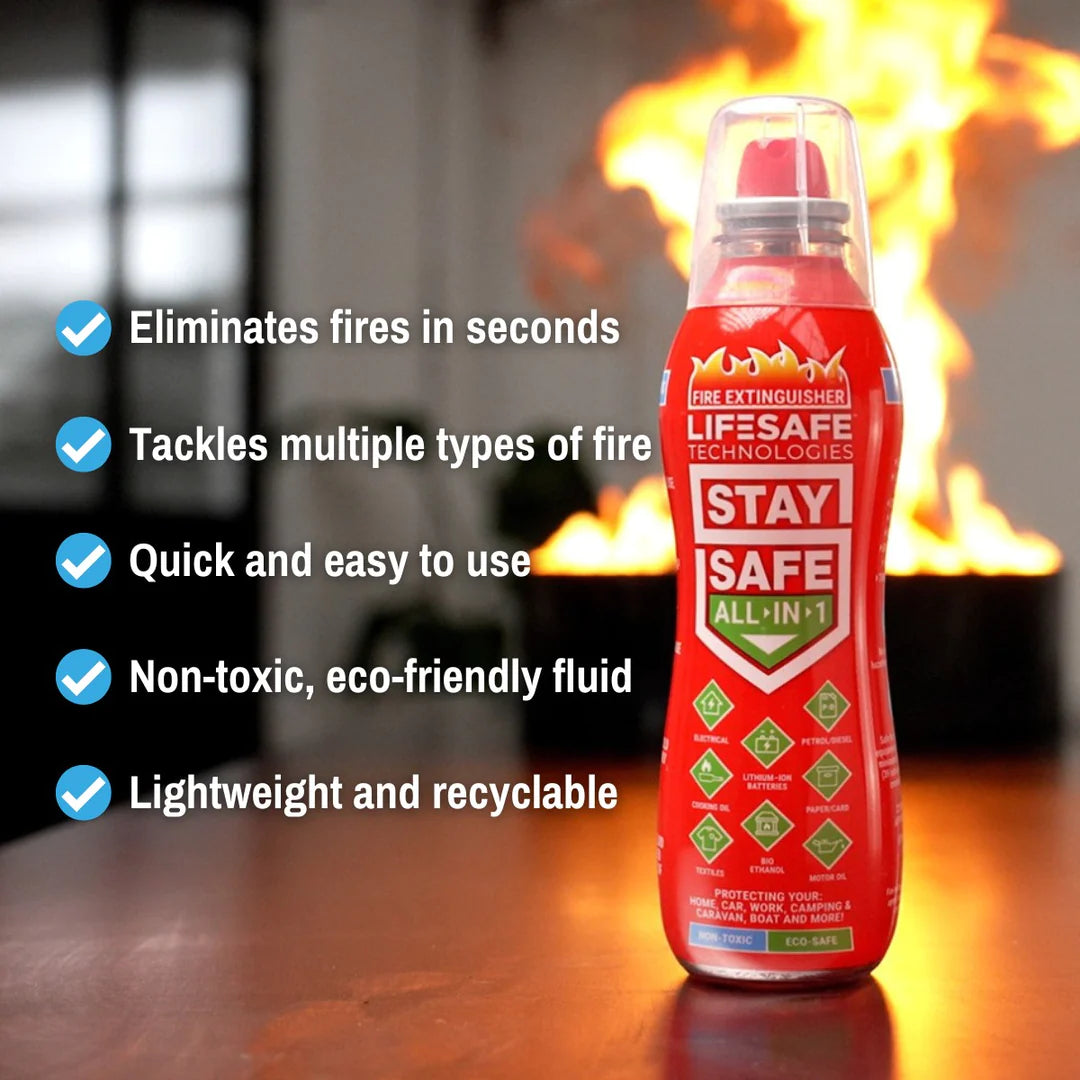 FAST, EASY, EFFECTIVE
Perfect for any place a fire might start
Cover all bases with the compact, All-in-1 Fire Extinguisher giving you peace of mind when it matters the most. This fire extinguisher is a must-have for every home and workplace.

It's portable and easy to store anywhere, non-toxic, safe for you, pets, and the environment and provides an effortless clean up, just wipe away any residue with a damp cloth.

Stay Safe, Stay Secure
The only fire extinguisher you will ever need
It is recommended by firefighters that you have a fire extinguisher always in reach in your home, garage and when on the road.

That's where the StaySafe All-in-1 comes in. Affordable, lightweight and compact. It's designed to be conveniently stored near high-risk areas. Plus, it's also portable enough to accompany you on camping trips, in your car or caravan!

Remember, it's always better to have the protection of StaySafe within reach, even if you never have to use it.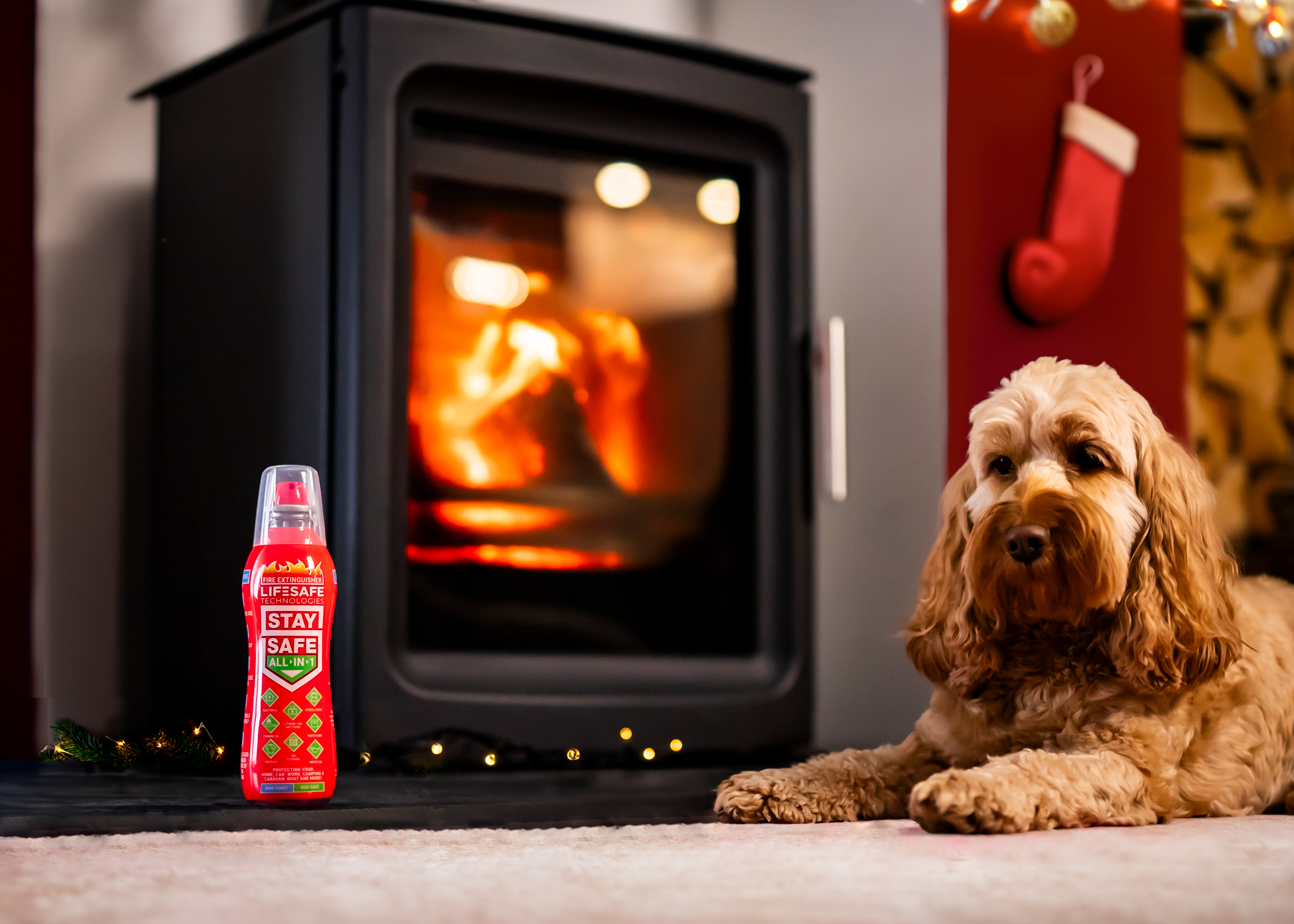 3 Reasons why you need a StaySafe All-in-1

All-around Safety
Whether at home, on the road, or during outdoor adventures, StaySafe All-in-1 is your ultimate companion, offering peace of mind and protection against multiple fire hazards.

Instant Protection
StaySafe All-in-1 is an immediately accessible and reliable fire extinguisher.

Compact and Convenient
With its small and portable design, StaySafe All-in-1 is easy to carry and store. Always have it within reach, ready to safeguard you and your loved ones if needed.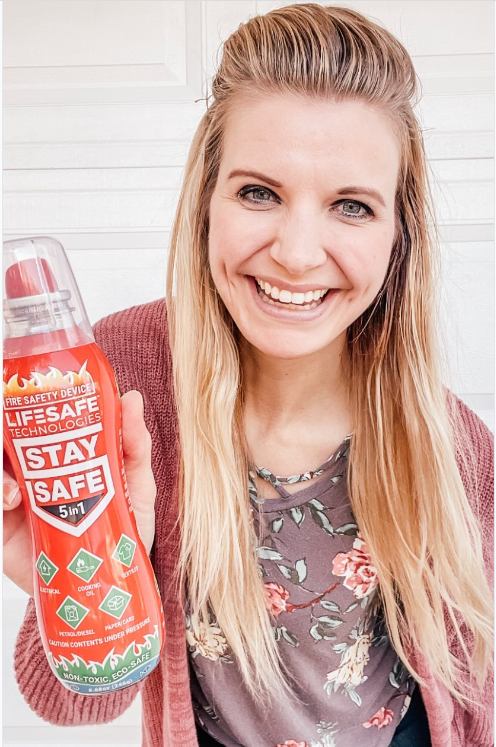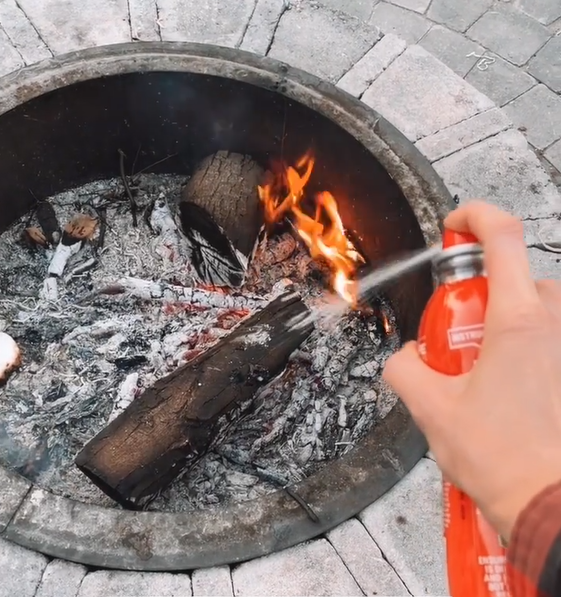 @lalajlien
"LifeSafe Technologies enable peace of mind with innovative fire safety products.

The StaySafe 5-in-1 Fire Extinguisher can put out 5 different types of small fires before they become big ones!

My kiddos wanted a bonfire so we were excited to give this product a go!"
More Customers That Love LifeSafe Technologies
"Is your family prepared for the inevitable accidental fire? Ours now is!"

@faithfully_barefoot

Instagram
"I almost set fire to the van a couple of weeks ago!

I've got this fire extinguisher now though. Phew! It's super compact, lightweight and easy to use. Perfect for home or travelling."

@alifeoflovely

Instagram
"This is our new favourite product which we've just stocked our whole house with!"

@midlife_health_coach

Instagram
Protect your family and loved ones from a fire emergency today!
Did you know?
Did you know there are actually multiple types of fires that can occur in your household... It's important to understand these and equip yourself with the StaySafe All-in-1 to keep your family and loved ones safe!

Kitchen fires:
Kitchen fires: Cooking and grease fires are one of the most common fires to occur within a house.

Electrical fires:
Faulty wiring, overloading circuits or malfunctioning appliances can lead to electrical fires.

Lithium-ion batteries:
Often found in electronic devices such as mobile phones, laptops, e-scooters and more... these fires are often explosive and persistent.

Flammable liquids:
Spills or accidents involving flammable liquids like diesel or solvents can quickly escalate.

Heating equipment:
Fires related to heating equipment such as fireplaces, heaters and outdoor heaters can pose a serious threat.