Compact, lightweight, easy to use
🔥For multiple types of fires
Including electrical, cooking oil, textiles, petrol/diesel, paper/card, motor oil, and bio-ethanol
🔋Extinguishes dangerous Lithium-Ion battery fires
The battery technology found in phones, laptops, e-scooters and more
⚠️Keep one anywhere a fire might start
Fits comfortably in the kitchen, car, caravan, campervan or camping
Extinguishes even more fire types.
We've built on our best-selling StaySafe 5-in-1 Fire Extinguisher and created the next generation StaySafe All-in-1.
The best just got BETTER.
15% off the StaySafe All-in-1 Fire Extinguisher
'Tis the season to give safety.
Wherever a fire might start – extinguish it in seconds
The StaySafe All-in-1 Fire Extinguisher
"If there is a method of early intervention that is going to save your life... who wouldn't want that?"

Ricky Nuttall

UK Firefighter
"This is an essential item that you need, and probably don't have: The StaySafe All-in-1 Fire Extinguisher"

Tim Brown

US Firefighter
"We were carrying out a gas safety inspection at a property. We lit a fire and a material hand towel a customer had tucked up the chimney caught on fire. I got the StaySafe from my toolbox and put it out which stopped any further damage"

Niall and Daniel

Gas Engineers
STAY SAFE - with a product that's SAFE to use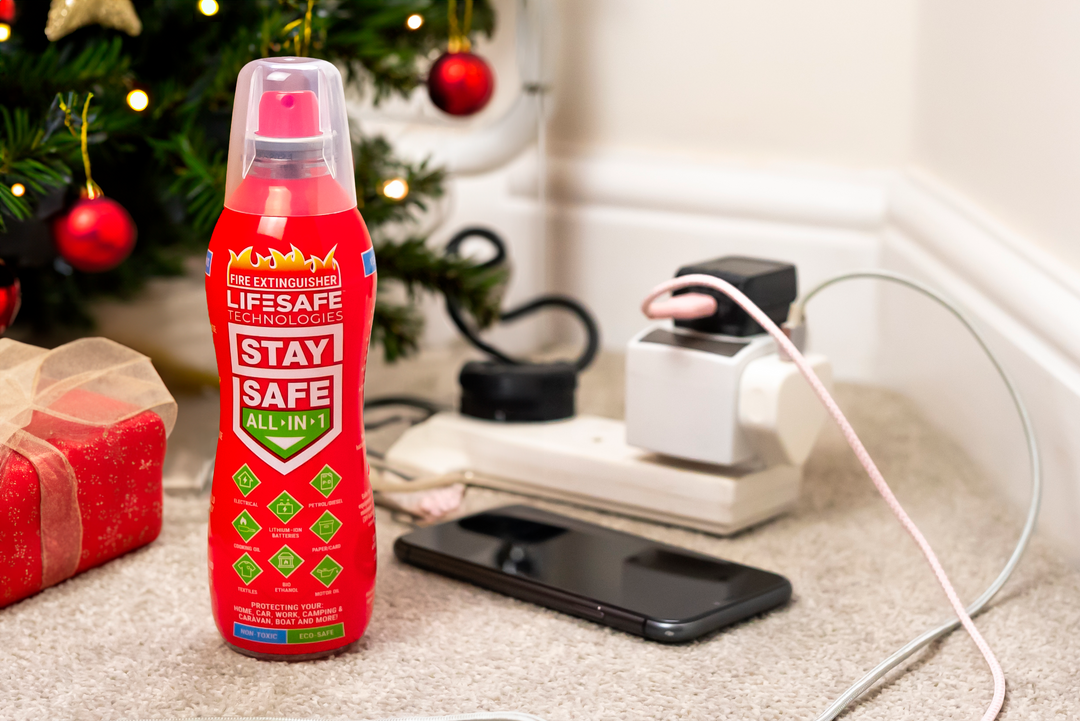 ⚡A liquid fire extinguisher that's safe to use on electrical fires
The All-in-1 is specially formulated to work safely on electrical fires up to 1000V.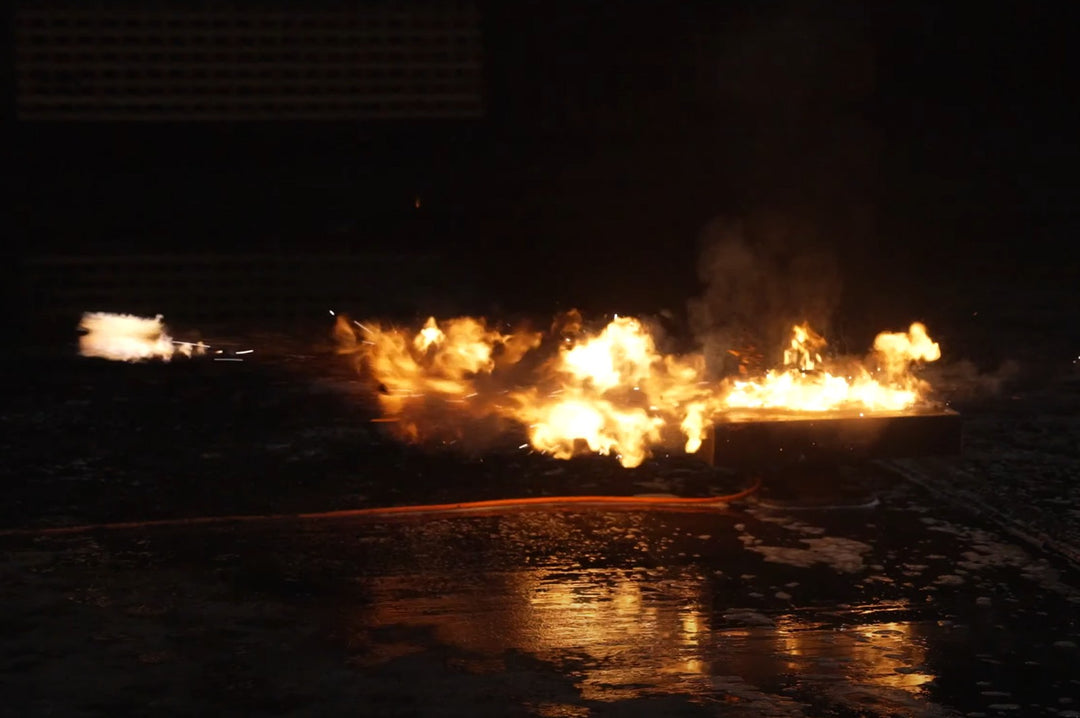 🔋Effective on dangerous lithium-ion battery fires
Often found in electronic devices such as mobile phones, laptops, e-scooters and more... these fires are often explosive and persistent.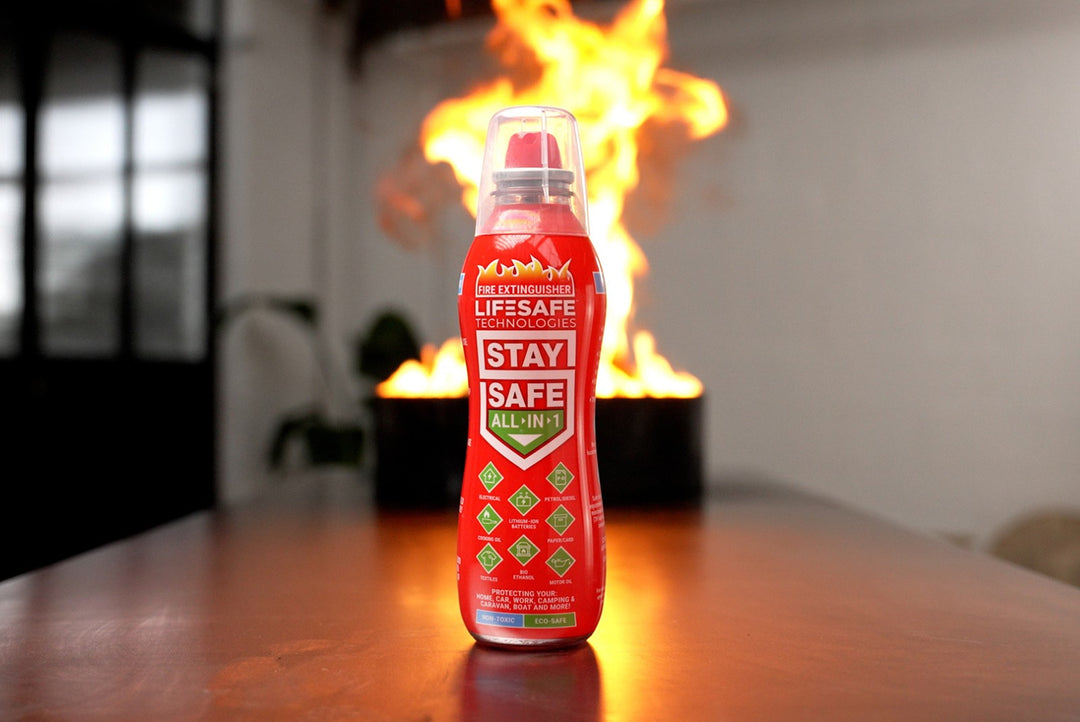 ✅Fully tested and approved
We work with recognised standards and trusted third-party testing facilities to ensure our products are fully approved for use.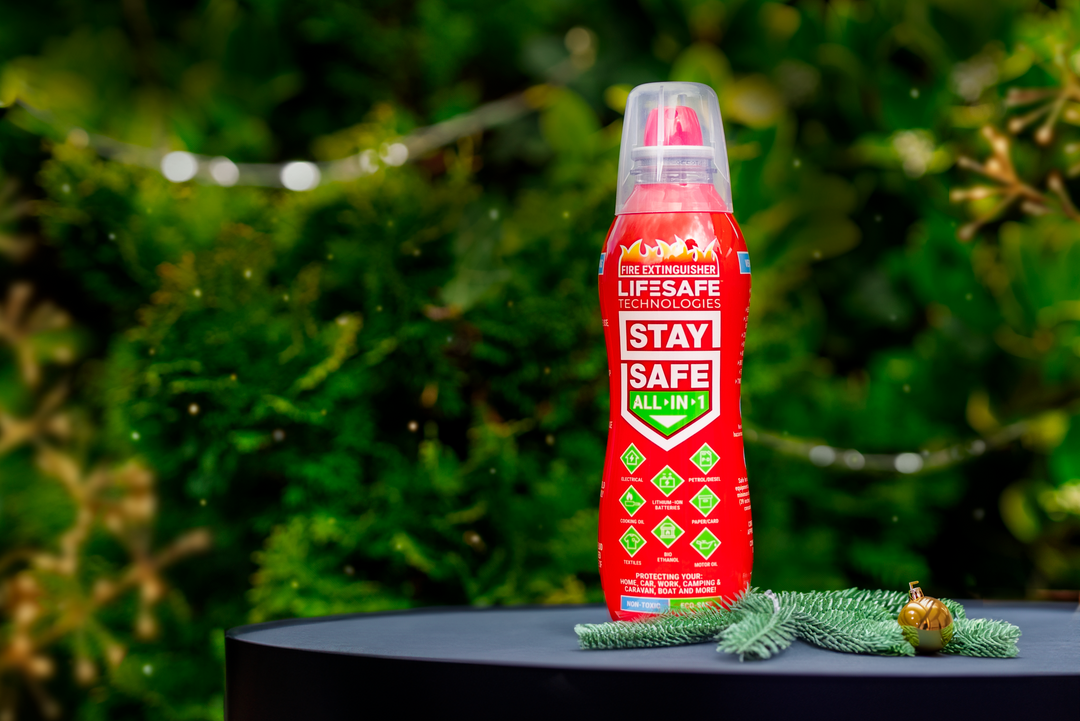 🌳Non-toxic, non-hazardous, eco-friendly
One of the most eco-friendly extinguishing solutions available. No toxic residue left behind, and less waste to clean up.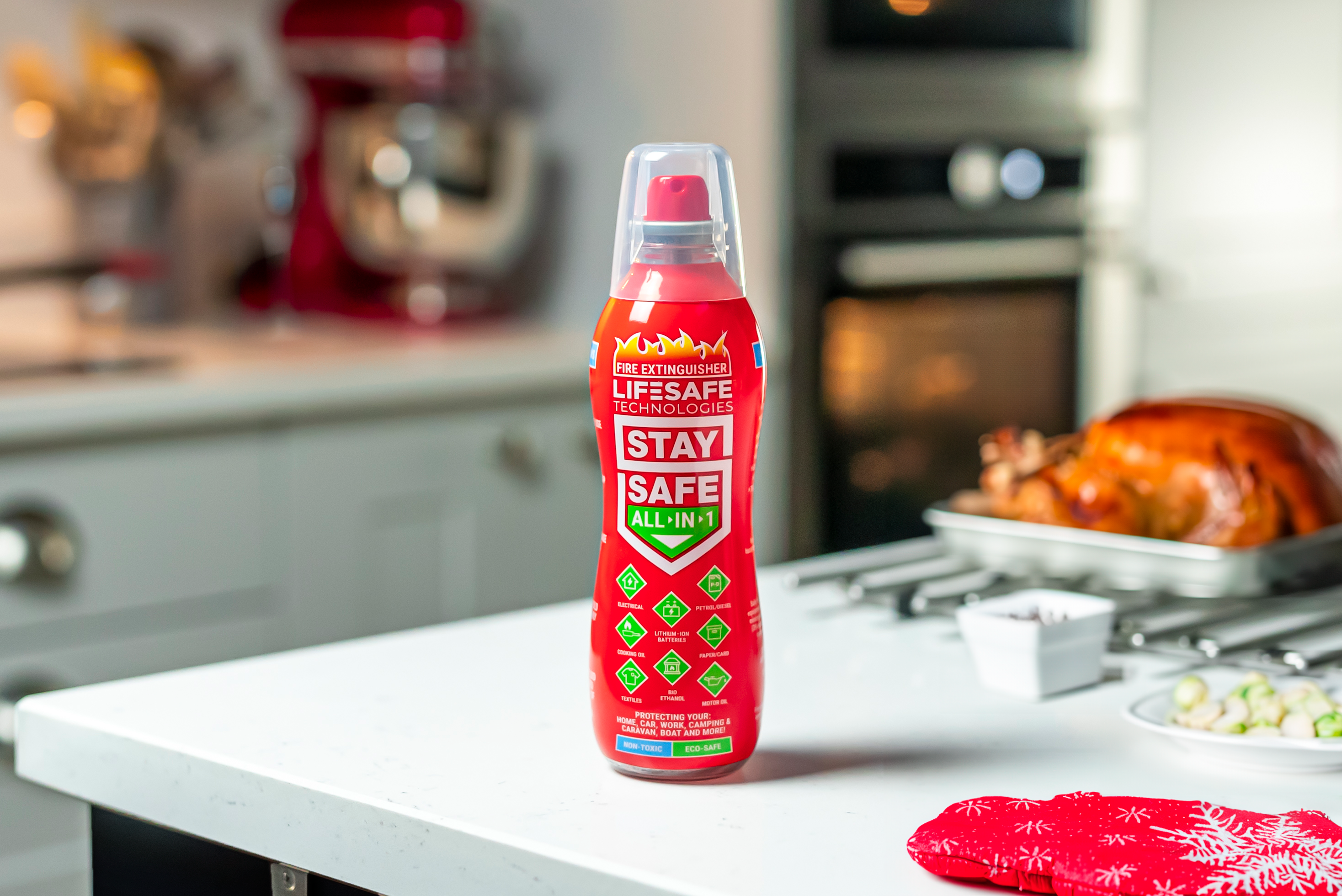 In the home
StaySafe All-in-1 is compact - so store one anywhere in your home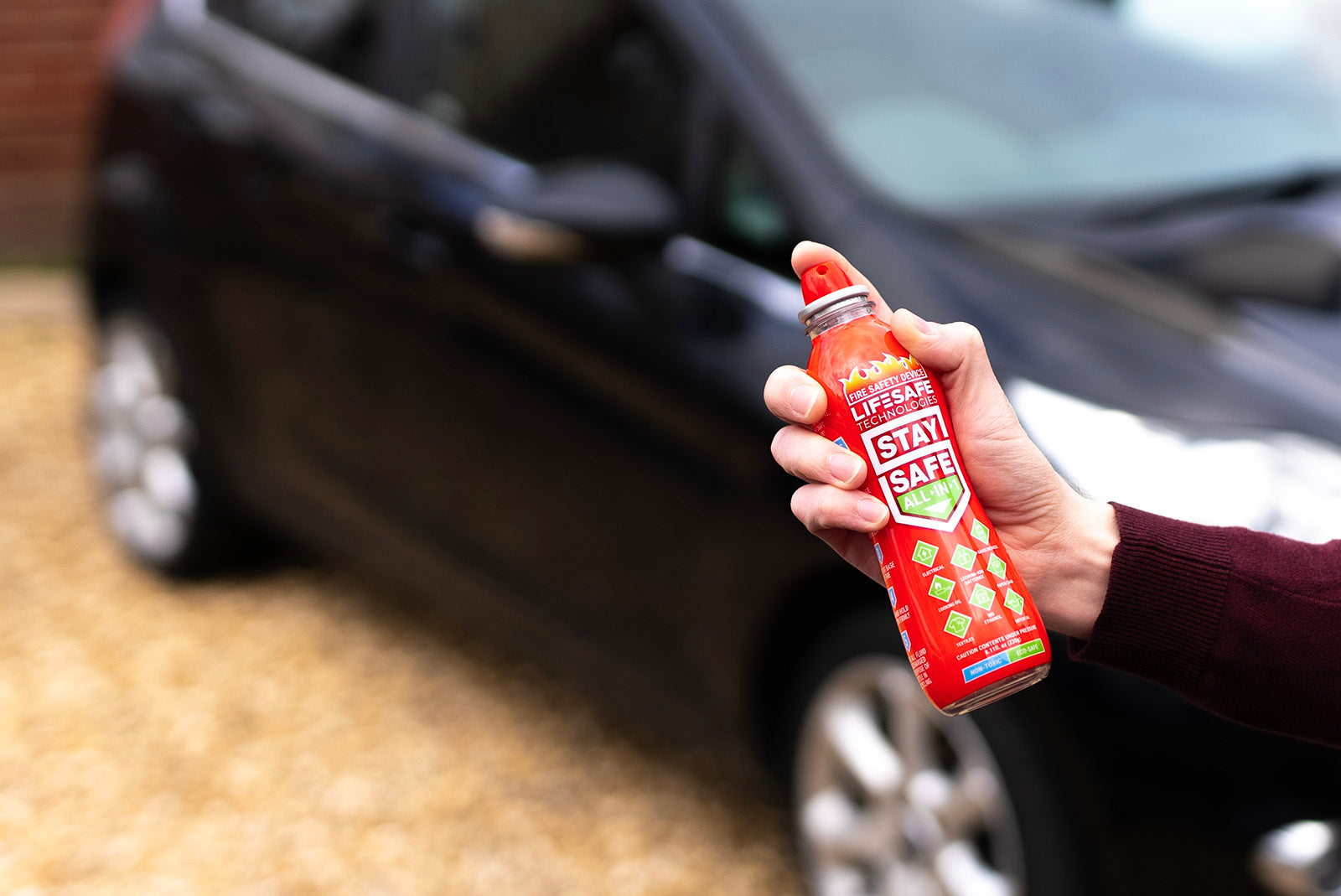 In the car
In glove compartments, cup holders and door pockets, have a StaySafe All-in-1 ready to use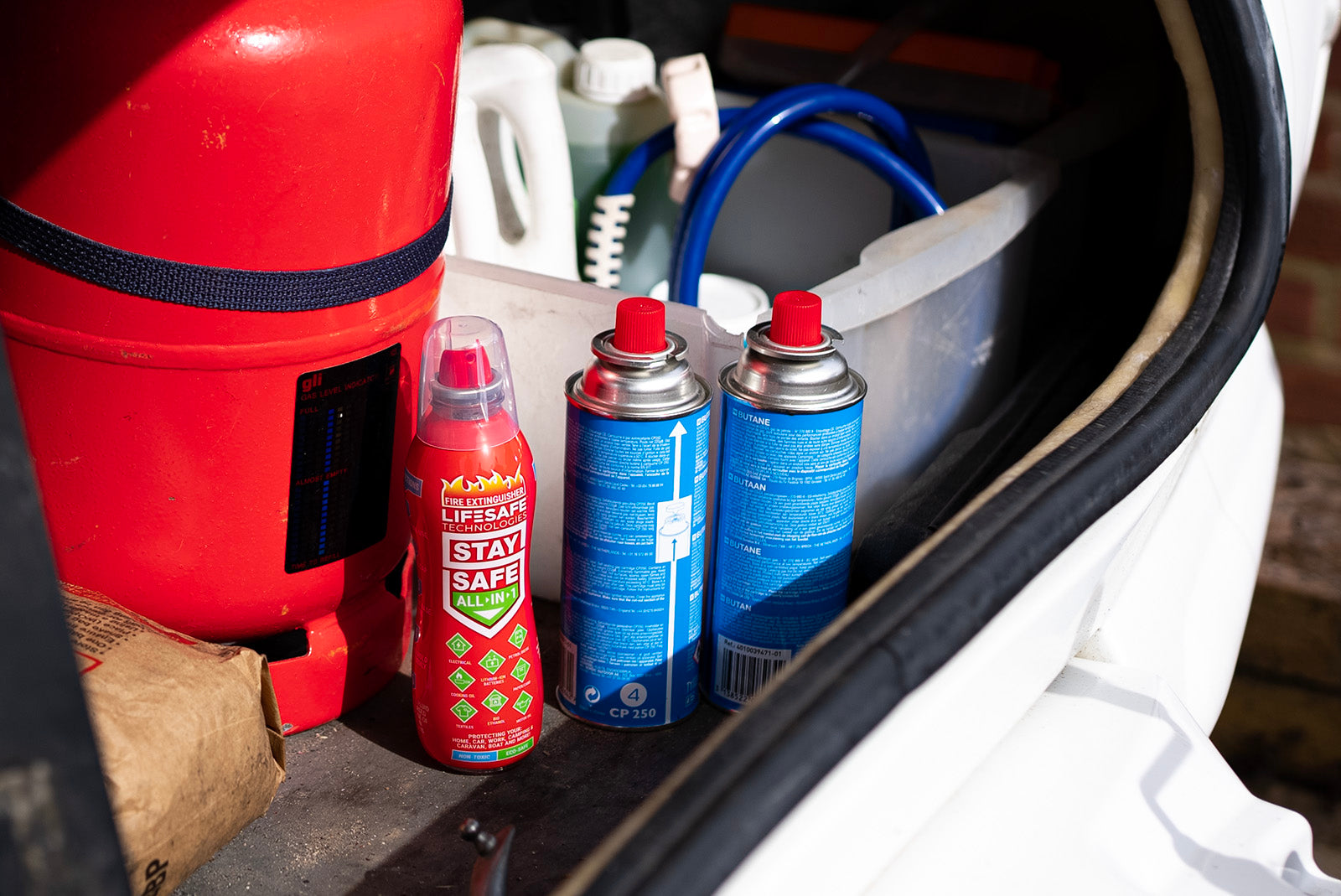 Camping and caravanning
It's portable and lightweight – put one in your tent bag or caravan/campervan cupboard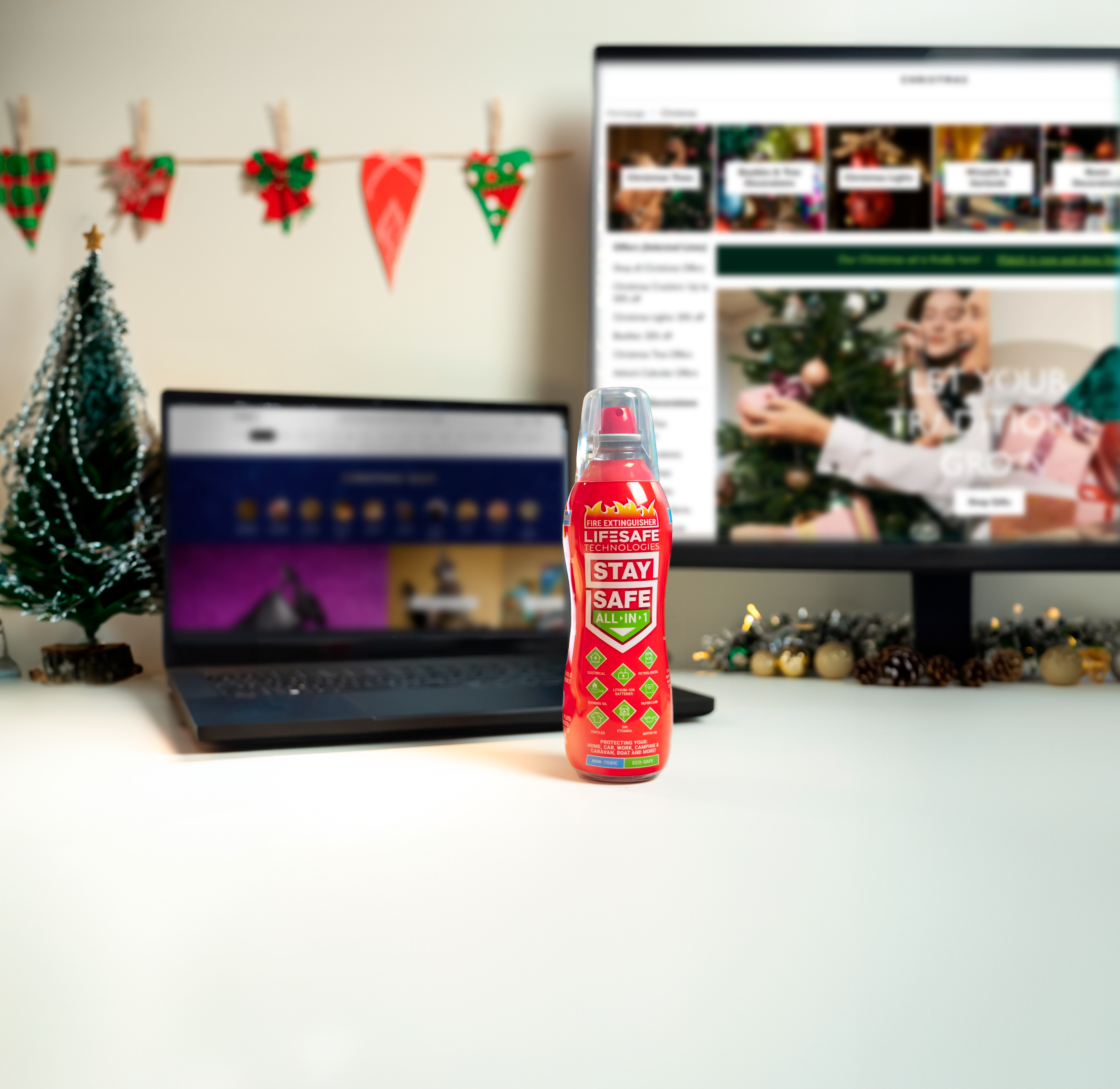 In the workplace
Dangerous electrical and lithium battery fires need to be tackled carefully. StaySafe All-in-1 has your back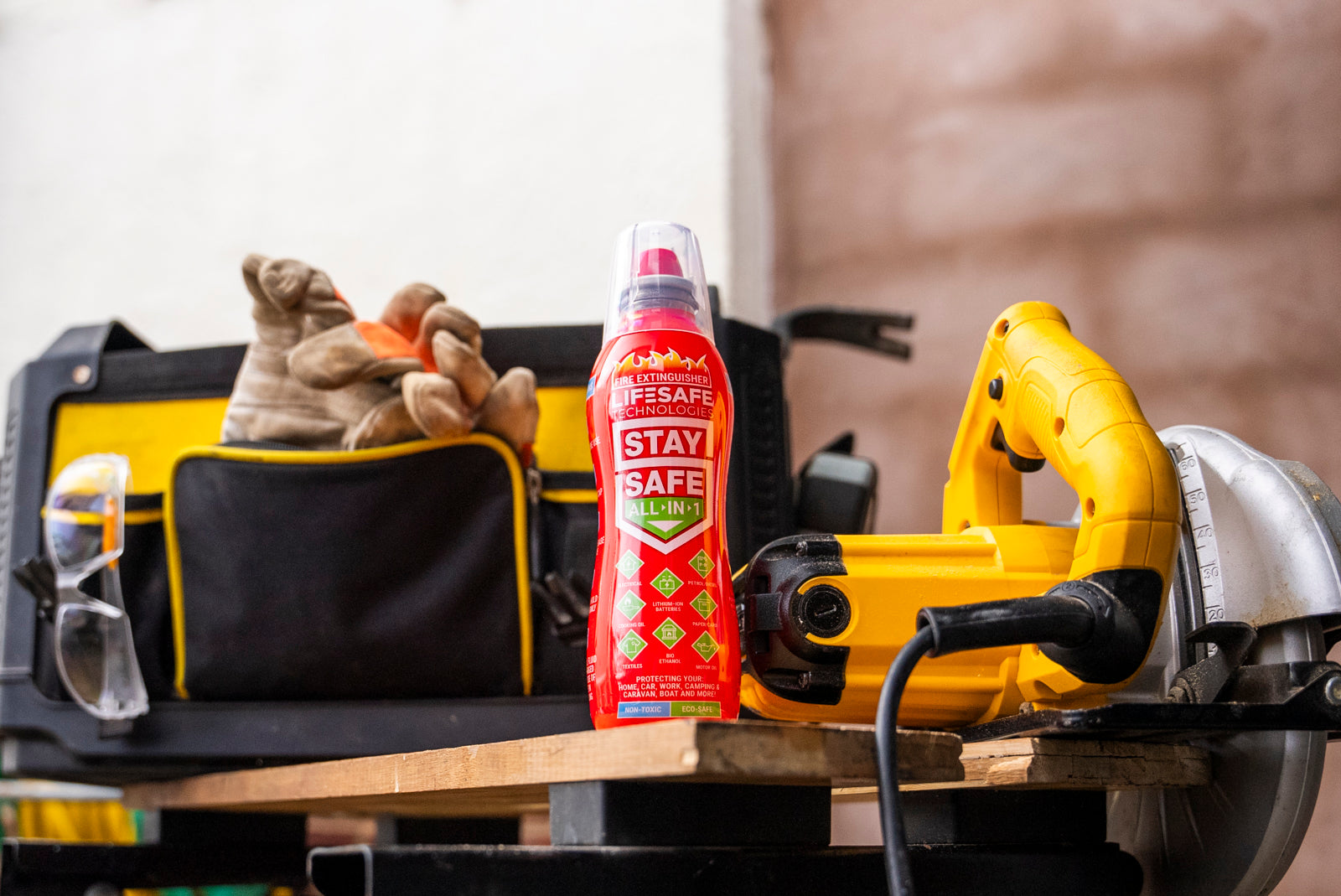 For DIY
Don't let that passion project become a disaster. Small enough for most toolboxes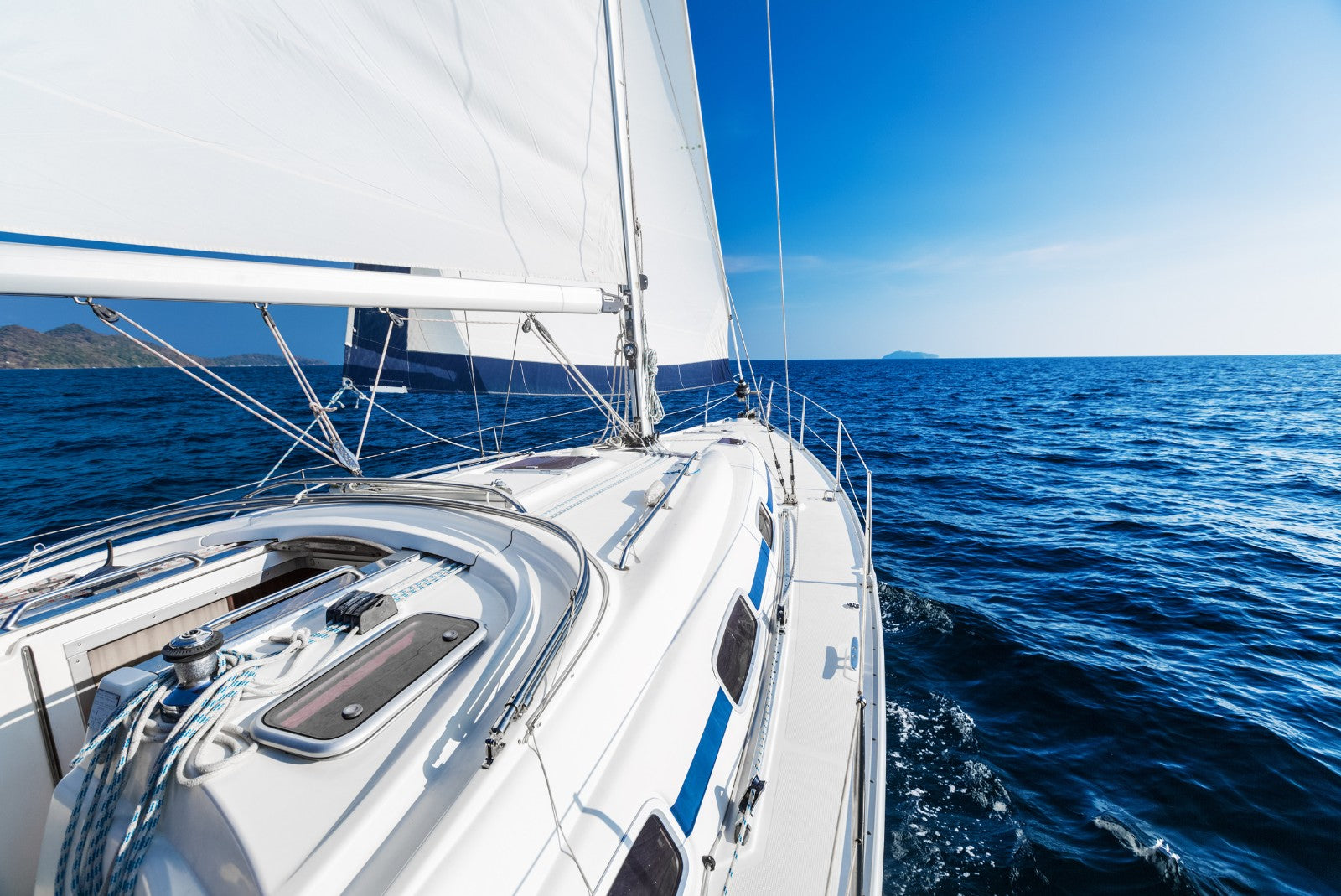 Boating and marine use
When you're out at sea, you can trust in an extinguisher that tackles all types of fire
Our customers love and trust in LifeSafe Technologies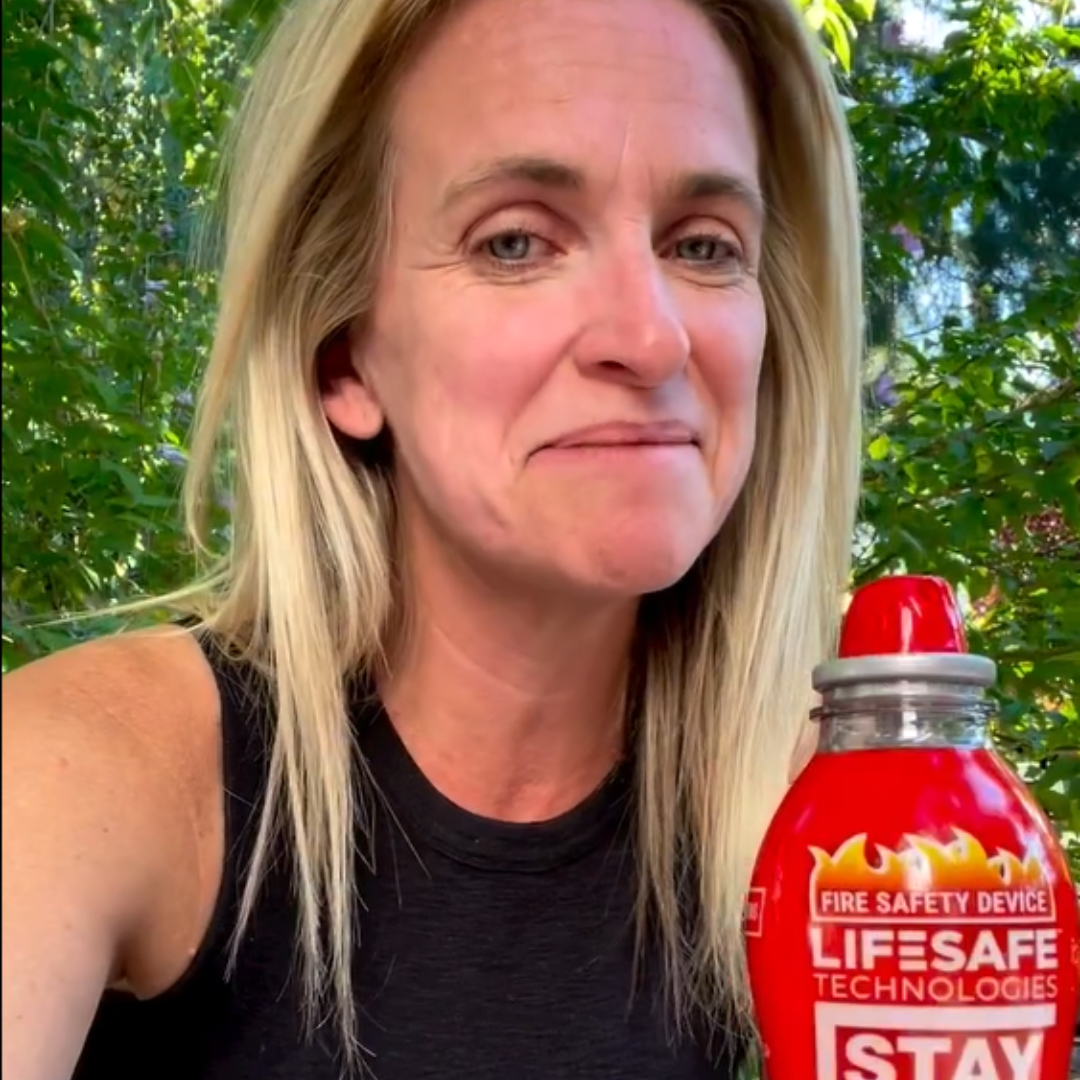 "Is your family prepared for the inevitable fire? Ours now is!"
@faithfully_barefoot on Instagram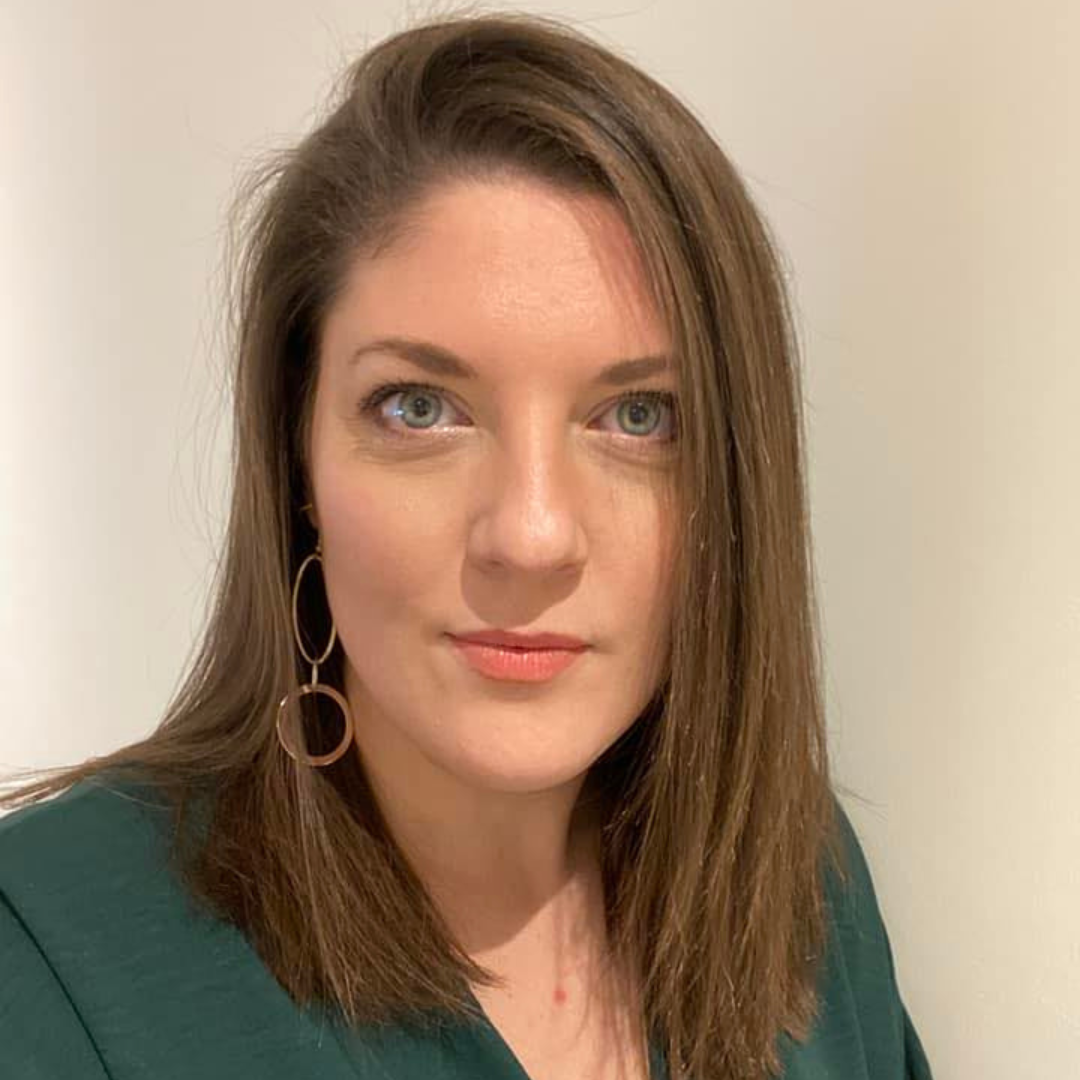 "Something that I thought would never happen to me, I was making roast potatoes and the entire tray ignited. I went straight to where the fire extinguisher was and put it out instantly.
Had we not had something to put it out with, god knows what would have happened."
Rachel on Facebook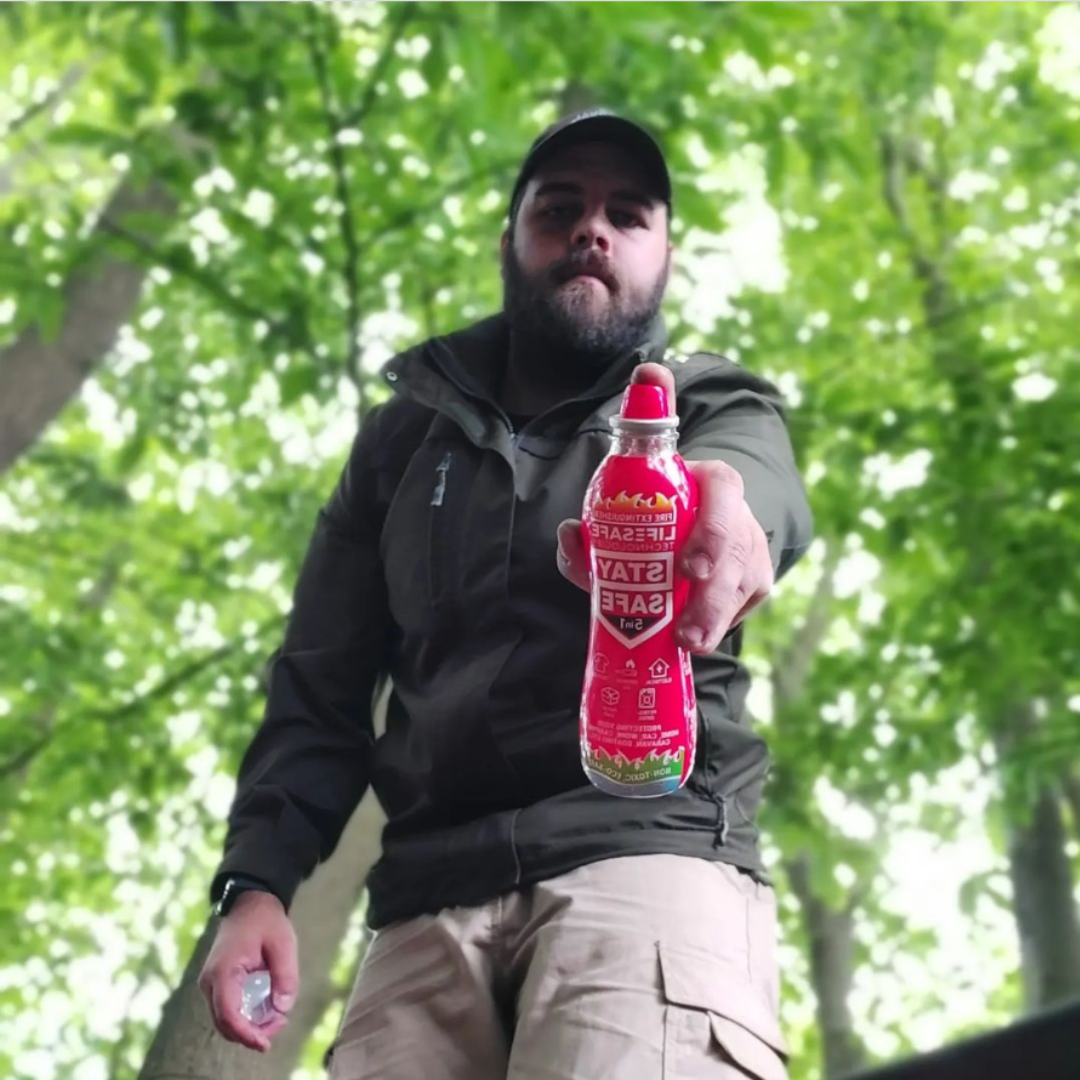 "The StaySafe 5-in-1 fire extinguisher it's joined me on the adventure near the stove or fire pit - it's a compact (roughly the size of a water bottle), lightweight and versatile bit of kit to have with you in the car, house, BBQ or camping.
I hope to never use this but it's there if I do!"
@urban_survival_guys on Instagram
Be ready with the next-generation StaySafe All-in-1.
15% off the StaySafe All-in-1 Fire Extinguisher
'Tis the season to give safety