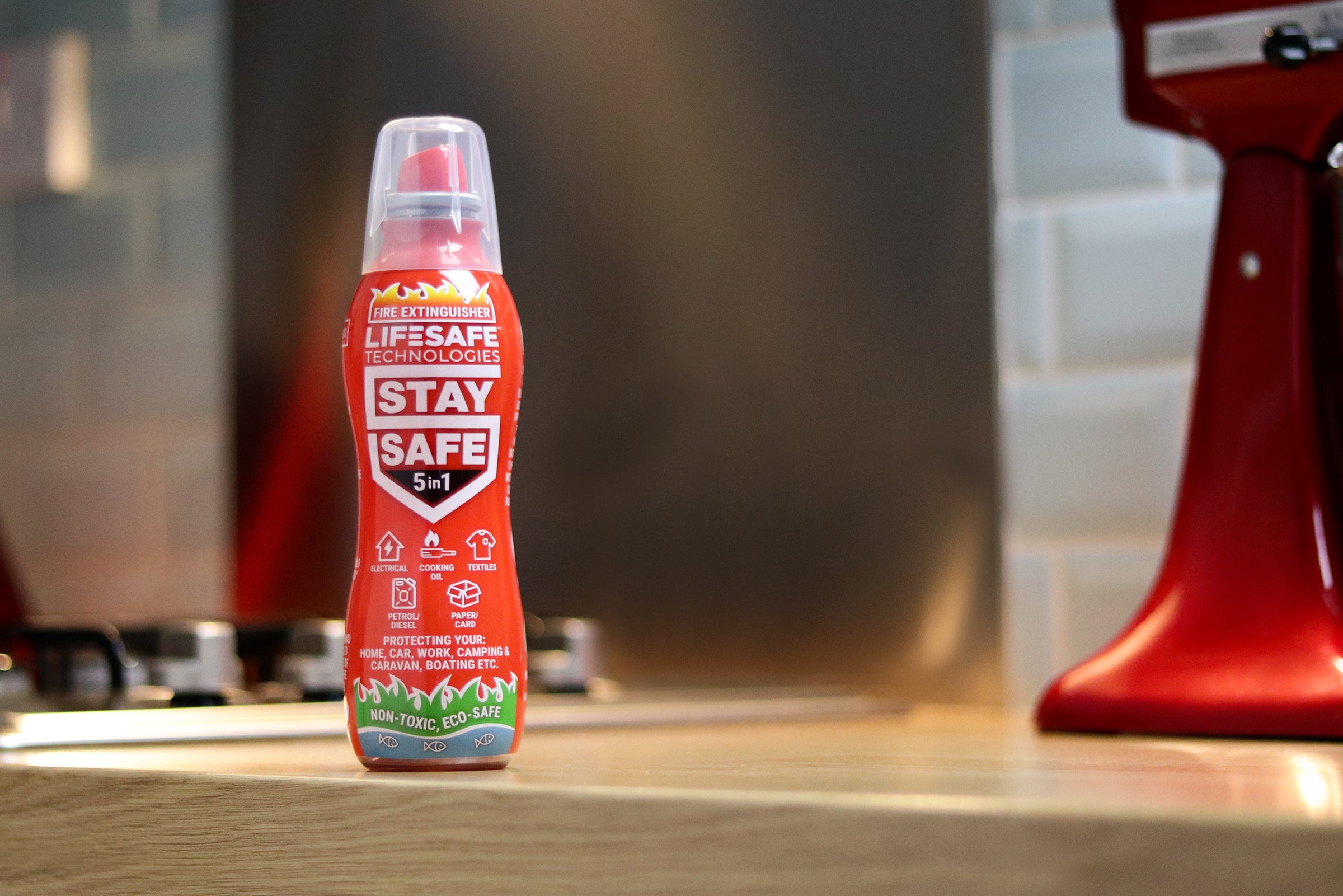 Save £7 during Black Friday Week!
STAYSAFE 5-IN-1: BEST-SELLING FIRE EXTINGUISHER ON AMAZON
StaySafe 5-in-1: Black Friday Week At Amazon
THE COMPACT, EASY TO USE FIRE EXTINGUISHER THAT'S NOW ON SALE!
StaySafe 5-in-1 extinguishes electrical, cooking oil, textiles, petrol/diesel and paper/card fires.
Wherever a fire might start - extinguish it in seconds!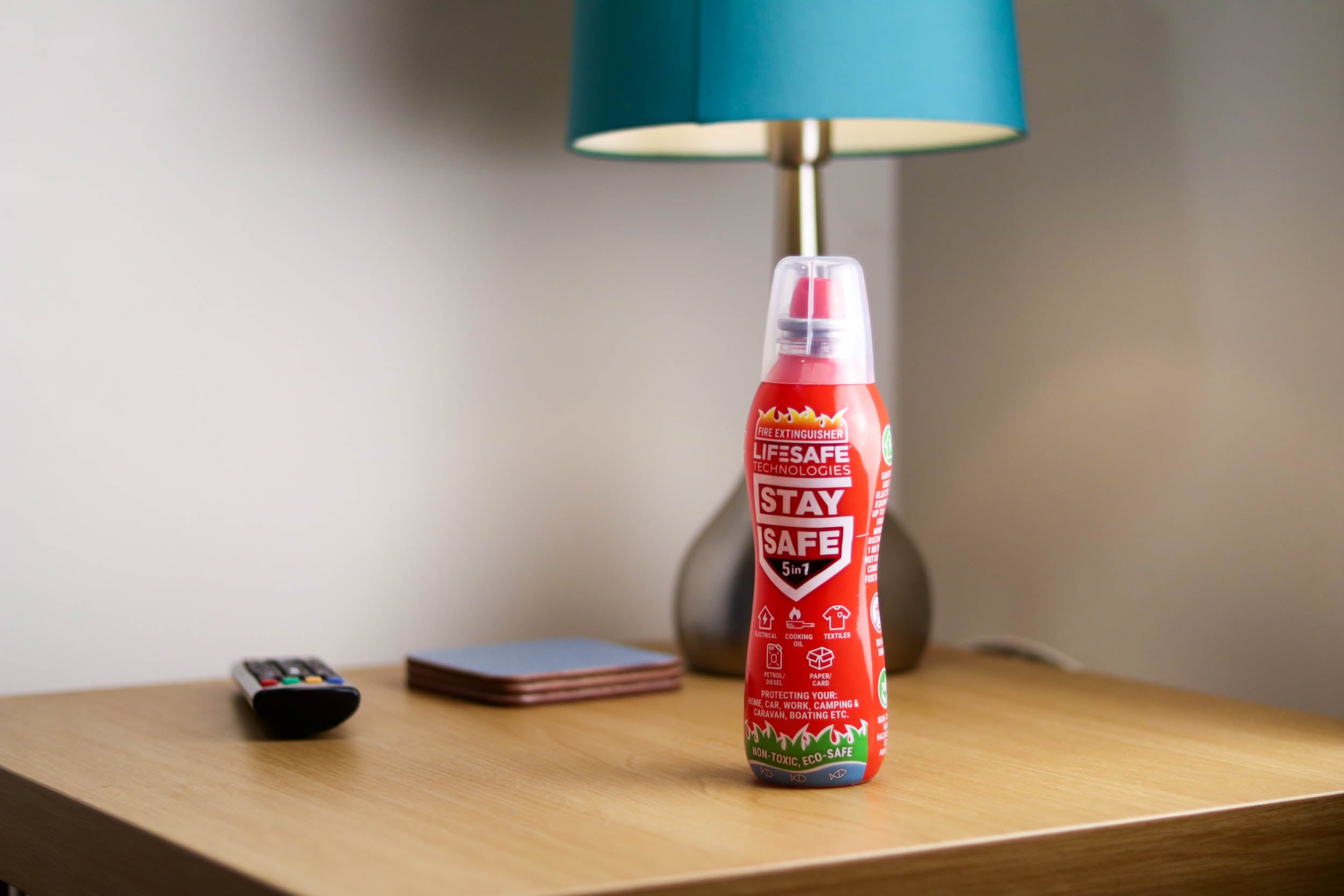 IN THE HOME
The StaySafe 5-in-1 Fire Extinguisher is a compact and lightweight recyclable plastic aerosol. Great for storage at home, and ready to perform when needed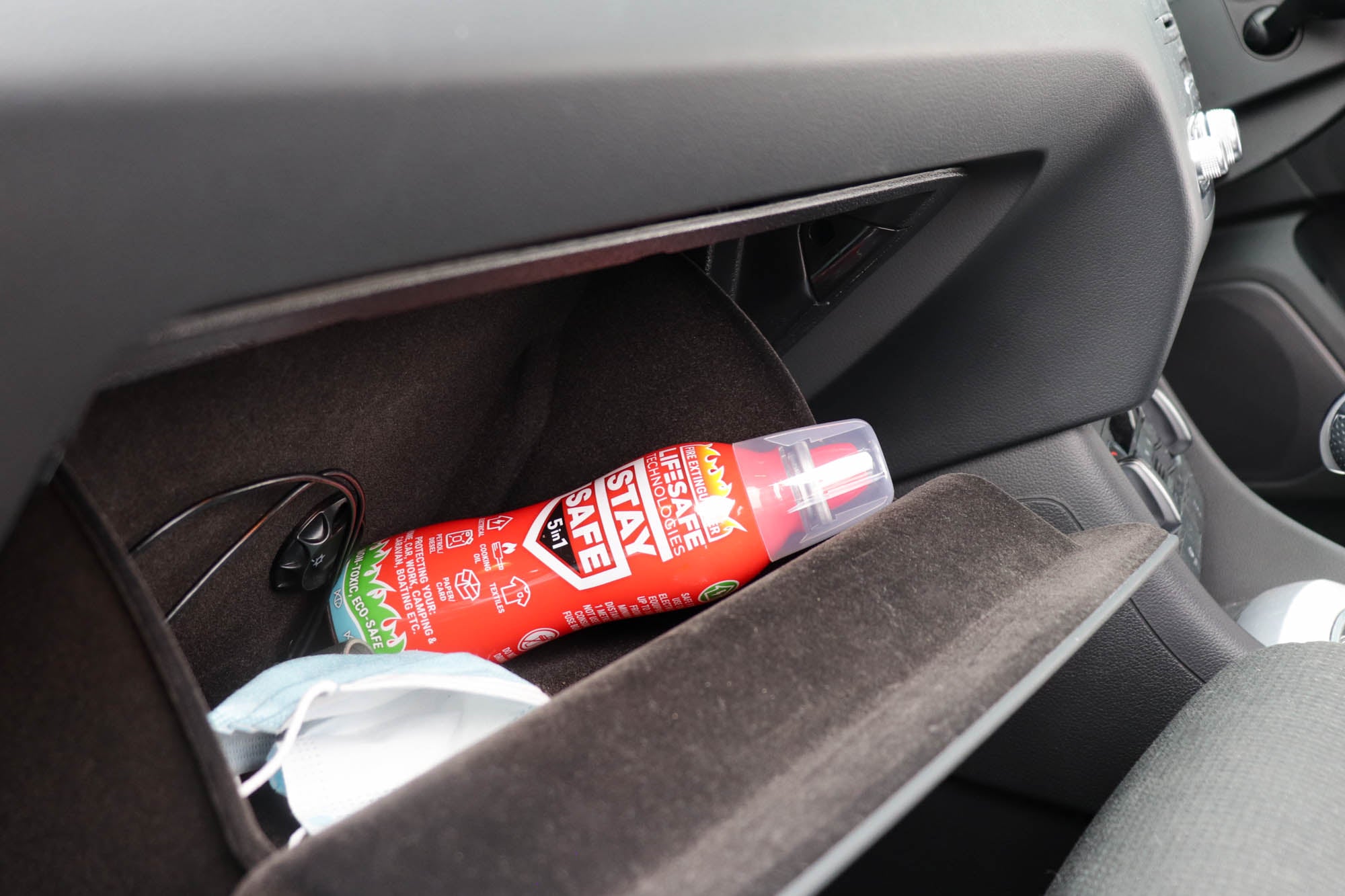 IN THE CAR
StaySafe 5-in-1 fits into glove compartments, cup holders and door pockets, ready for use in the event of a fire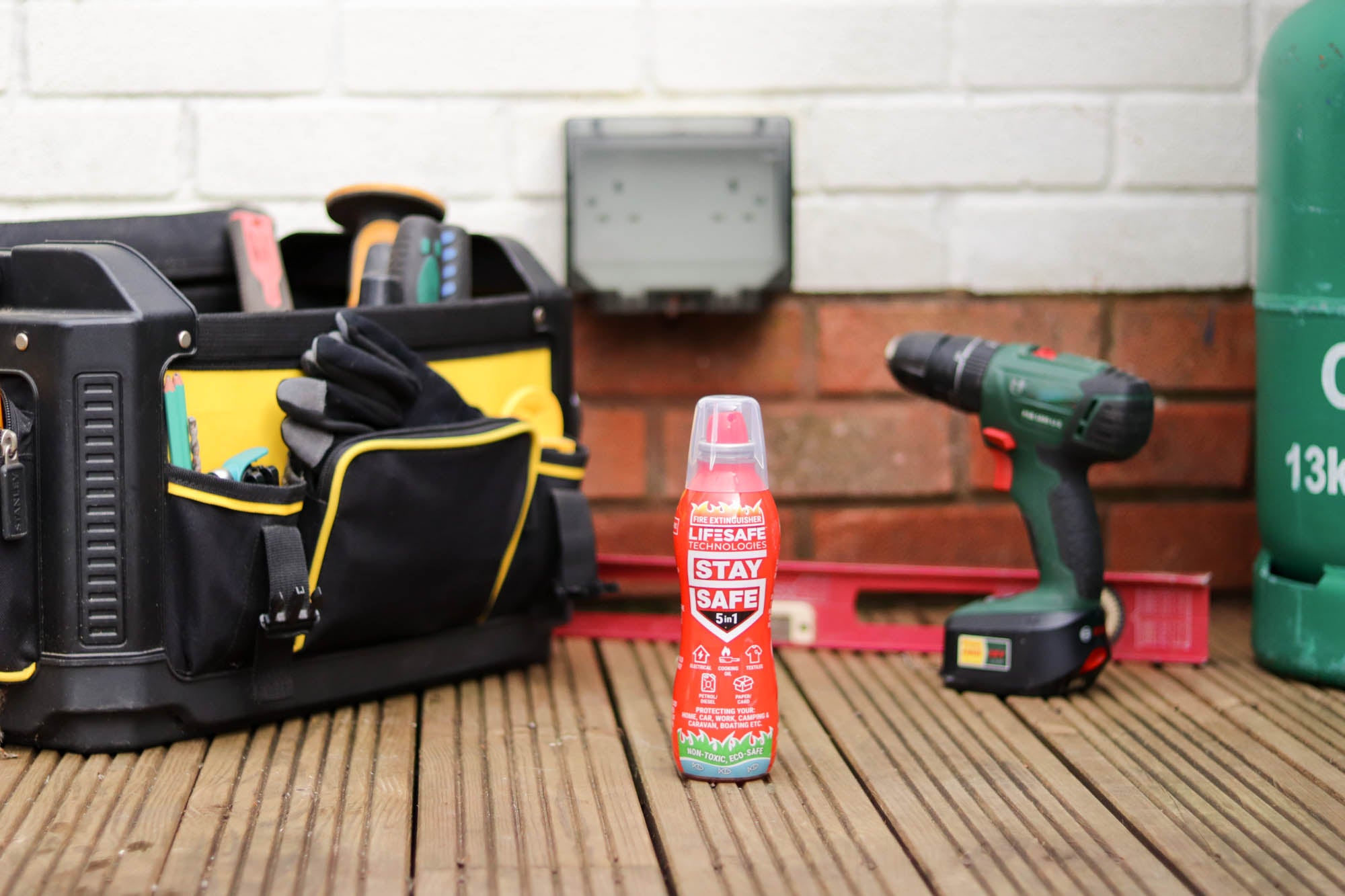 AT WORK
StaySafe 5-in-1 is fast acting against sudden fires, and it's compact size makes it perfect for your tool box or bag
CAMPING & CARAVANNING
Being extremely portable, light, and quick to deploy - StaySafe 5-in-1 is perfect for travelling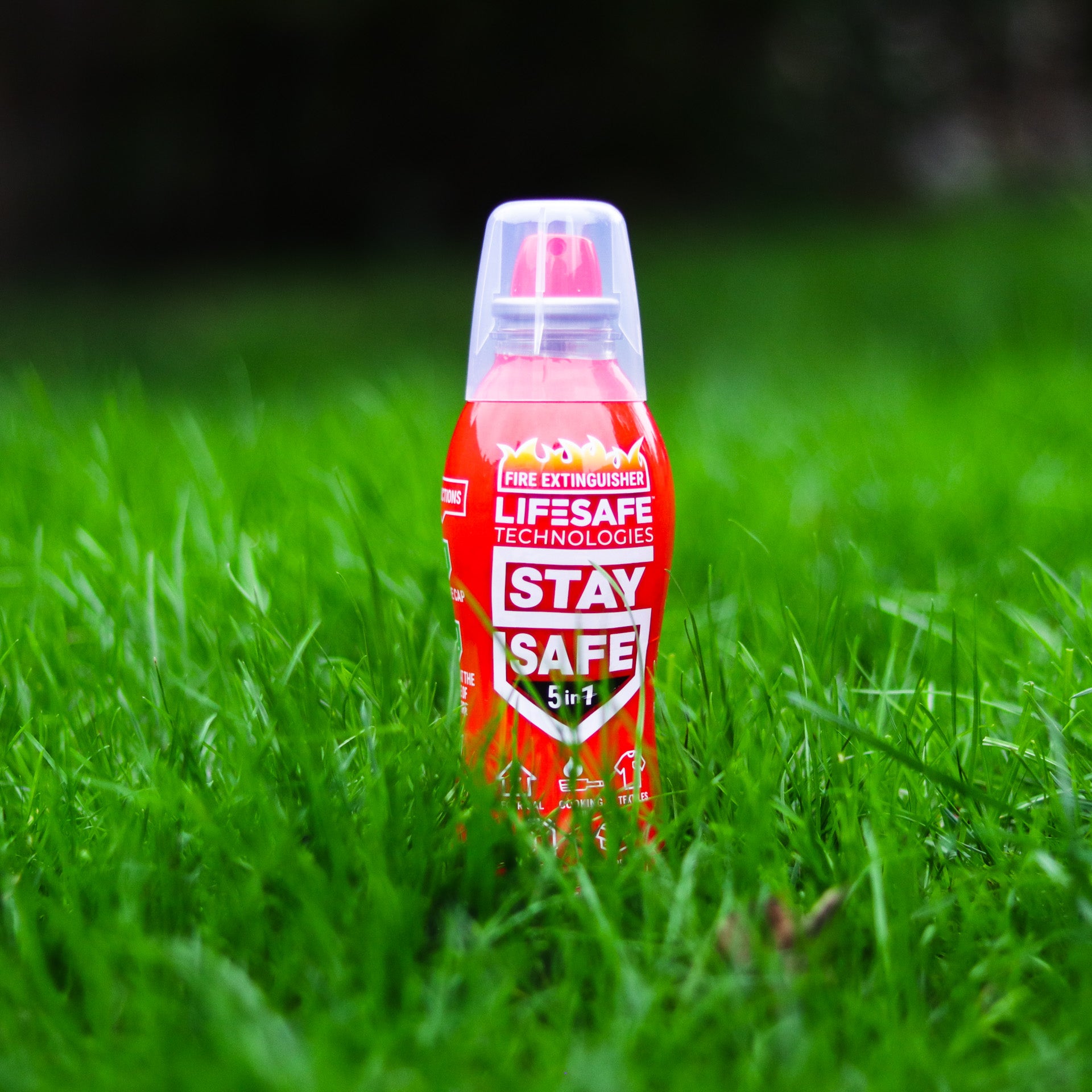 Non-toxic, Non-hazardous, Eco-friendly
LifeSafe Technologies' patented fluid is one of the most eco-friendly extinguishing solutions available on the market. Unlike traditional fluid, it won't leave any toxic residue and there is little in the way of waste to clean up.
FOR ALL TYPES OF FIRE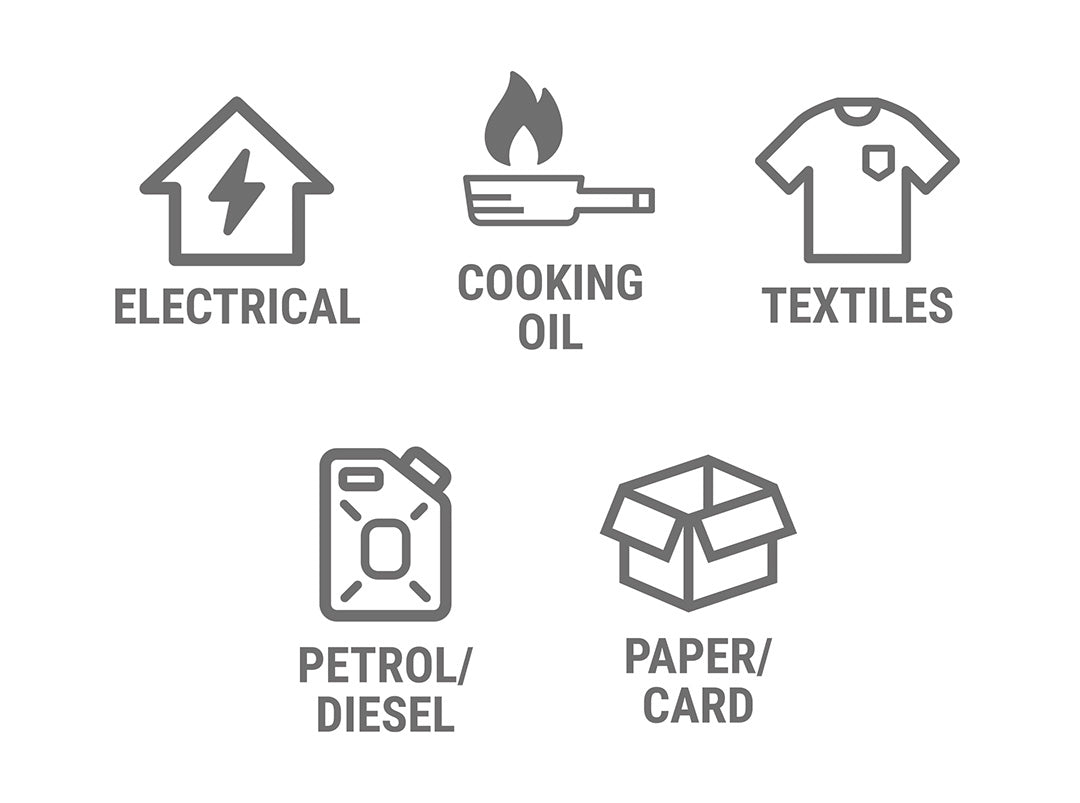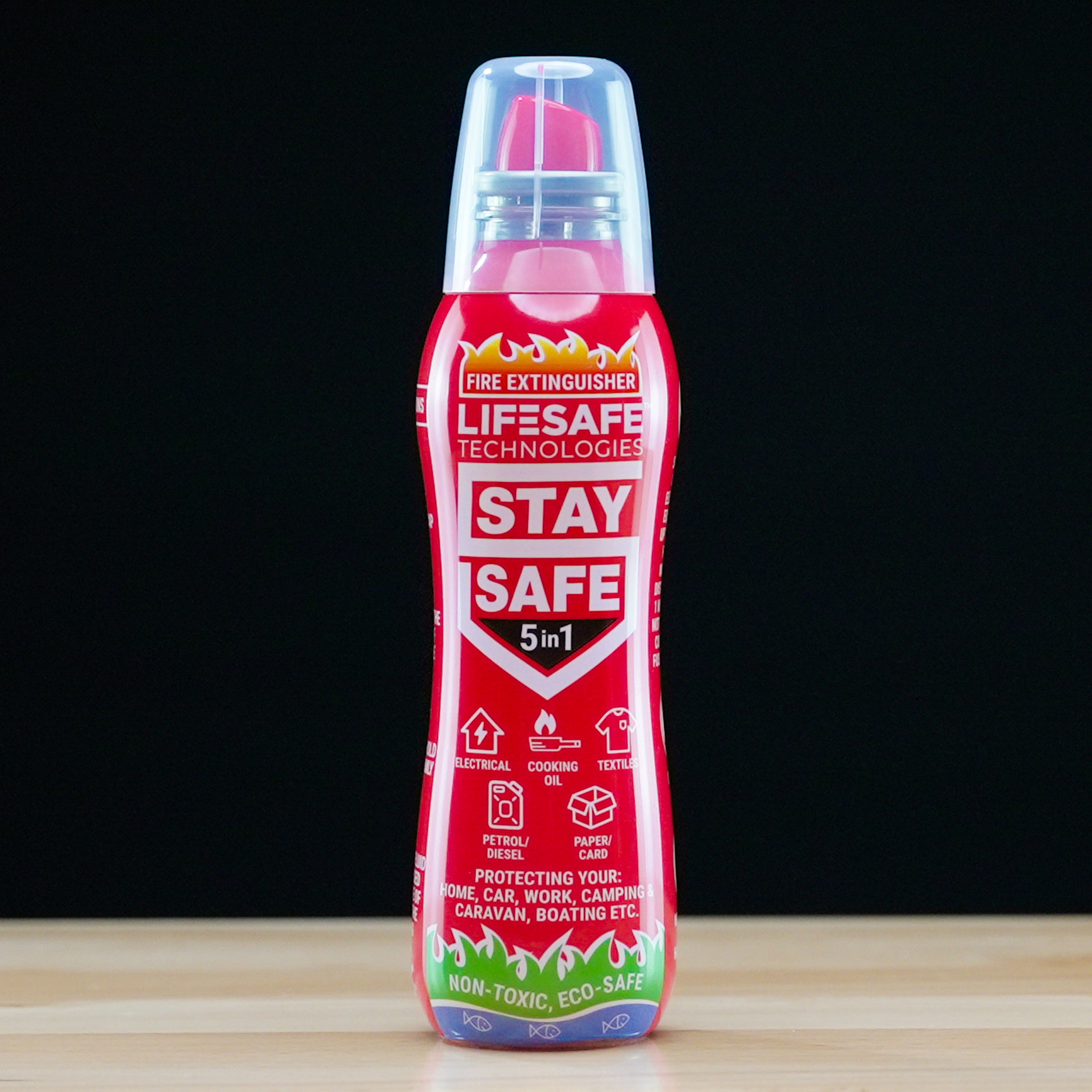 GET OUR LOWEST EVER PRICE AT AMAZON
THE BEST-SELLING FIRE EXTINGUISHER, WITH PRIME DELIVERY